Russian sambist Anton Konovalov won the 2020 World Cup  "Kharlampiev Memorial" in the up to 90 kg weight category.
In the final of the tournament, which took place in December at the Luzhniki Small Sports Arena, Konovalov was stronger than the sambist from Uzbekistan Nemat Yokubov.
In an interview with the FIAS website, Anton shared his impressions of the victory, and also talked about the methods of "parsing" opponents and his most important motivation for winning.
Anton, congratulations on your victory! The tournament grid was not easy. How do you rate your performance? What difficulties did you have to face on the way to the gold medal?
– Thank you for your congratulations. On the way to the final I met two athletes from Belarus. The first fight was mostly to breathe, to feel the mat. But the second turned out to be very controversial and difficult. The rival was Timofey Emelyanov, a very interesting athlete, with whom we have known each other for a long time, carefully studied the features of each other's struggle from the side. And so, by the will of the lot, we met face to face in the semifinals of the World Cup.
Was it your first meeting?
– Yes, we met for the first time, we have never fought with him before in official tournaments. Although, perhaps, we crossed paths at the training camp. Those who have watched this fight understand that it was very unpredictable and volatile. At the beginning of the fight I missed a movement by four points, believe me, in the World Cup semifinals with such an experienced athlete as Timofey Emelyanov, this is a lot. It was not easy to close such a significant gap. To be honest, doubts crept in, but thank God I was able to pull myself together, find an uncomfortable grip for Timofey, convenient for himself, and achieve victory.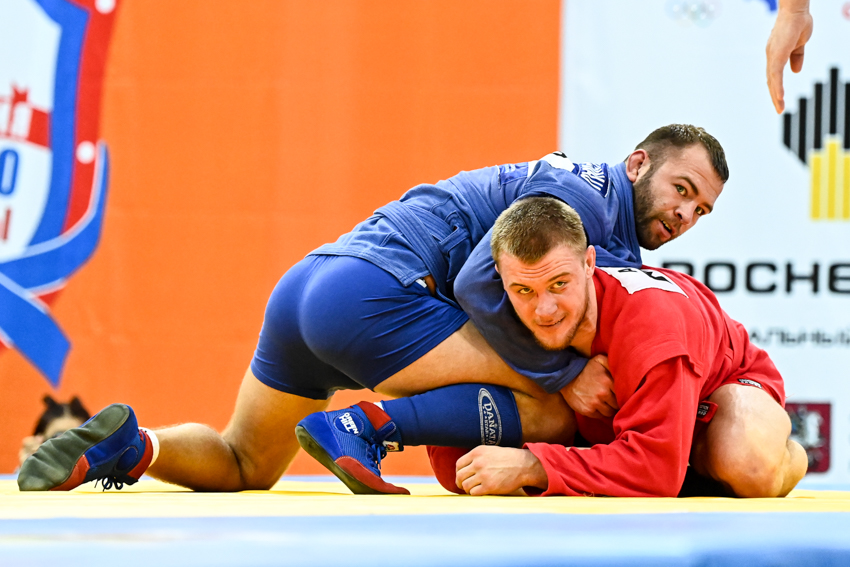 What happened during the fight? Was there a stop? Did the referee even show the end of the fight?
– Indeed, the judge showed the victory after I tried to hold a painful hold on the arm. But after revising the moment in the record, the referees decided that there was no surrender and we must continue the fight. It was possible to rehabilitate only at the last minute.
How did the final meeting with Nemat Yokubov from Uzbekistan go?
– I knew about Nemat that he was a very experienced and titled athlete. My coach and I carefully analyzed it. My sparring partner played his role in training, so in general his fight, his style of fighting was familiar and understandable to me.
That is, did you predict your meeting with the Uzbek athlete here at the World Cup?
– Yes, absolutely. I understood how to fight with Nemat, I knew that he feels the opponent very well, possesses explosive strength, I knew that I needed to shackle him in the grip, not let him fight in a style that was comfortable for him.
Read the whole interview HERE.