The president of Cameroon, Paul Biya, award orders to the most distinguished sambo wrestlers and leaders of the national team. The ceremony  took place on August 10 in Yaounde.
The reason for the event was the successful holding of the African Championships in July this year, as well as the achievements of Cameroonian sambists in the international arena.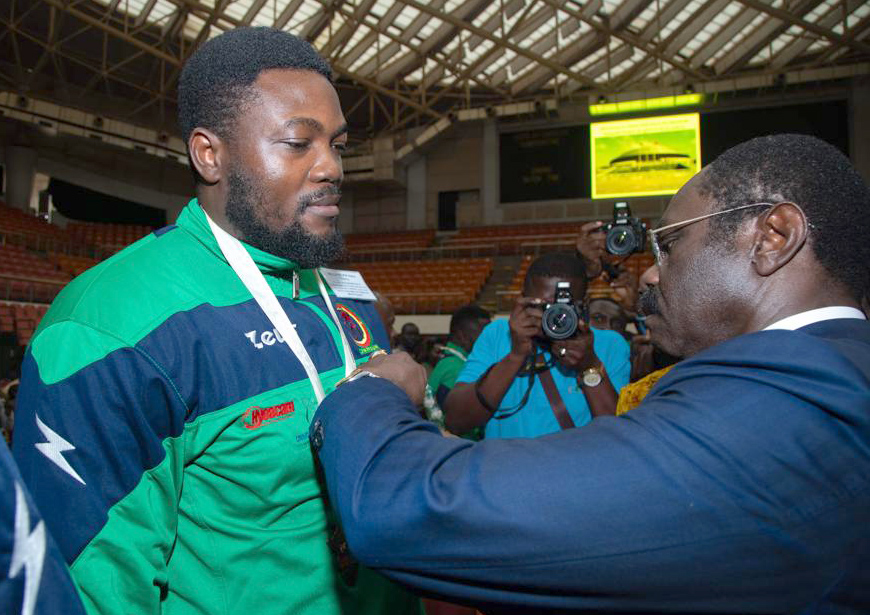 The event was organized at the Yaounde Multisport Arena, the same one where a few weeks ago Cameroonian sambists, with the noisy support of their native stands, won medals of the continental championship.
State orders on behalf of the President were presented by the Minister of Sports of Cameroon, Narcisse Mouelle Kombi, who personally attended the African SAMBO Championships and knew perfectly well how well-deserved these awards were. During the celebration, 25 representatives of Cameroonian SAMBO became holders of the following Cameroonian awards:
Order of Valor;
Order of Merit;
Order of Sporting Merit.
Recall that the Cameroon national team won the first team place at the African Championships in Sport and Combat SAMBO, which became the home for this country. The tournament, held in Yaounde on July 16-17, was attended by the strongest sambists from 15 states of the continent.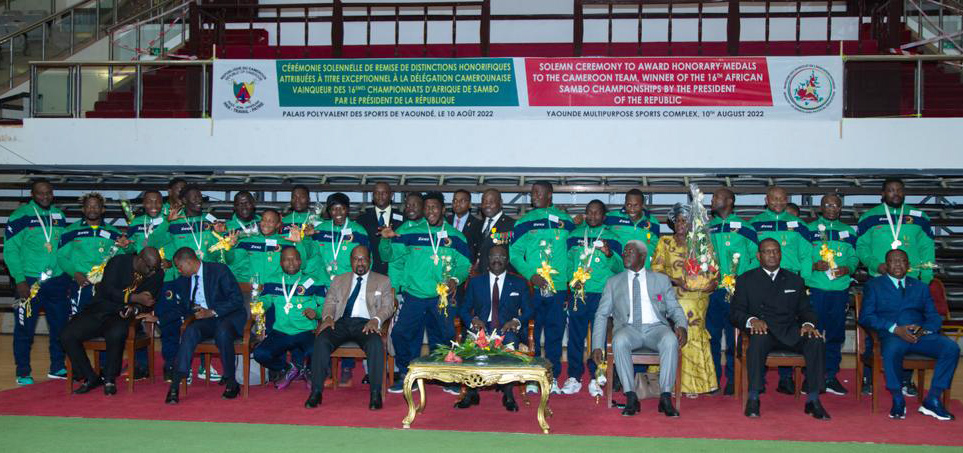 In total, Cameroonian sambists won 16 medals: 8 gold, 4 silver and 4 bronze. The second team place went to the Morocco team with 6 gold and 1 bronze medals. The third place was taken by Egyptian sambists who won 2 gold, 1 silver and 7 bronze medals. Cameroon also came first in each of the three disciplines of the tournament: men's Sport SAMBO, women's Sport SAMBO, and men's Combat SAMBO.
Photos: FIAS