Speed ​​and endurance were required by instructors Peter Aerts and Semmy Schilt during the evening training of the second day of the KWU International Professional League's camp in Varna (March 19-21).
This is the third edition of the master class in 2021, as the previous one in February was with international participation.
The camp with the legends Peter Aerts and Semmy Schilt is held in the Palace of Culture and Sports and will last until Sunday.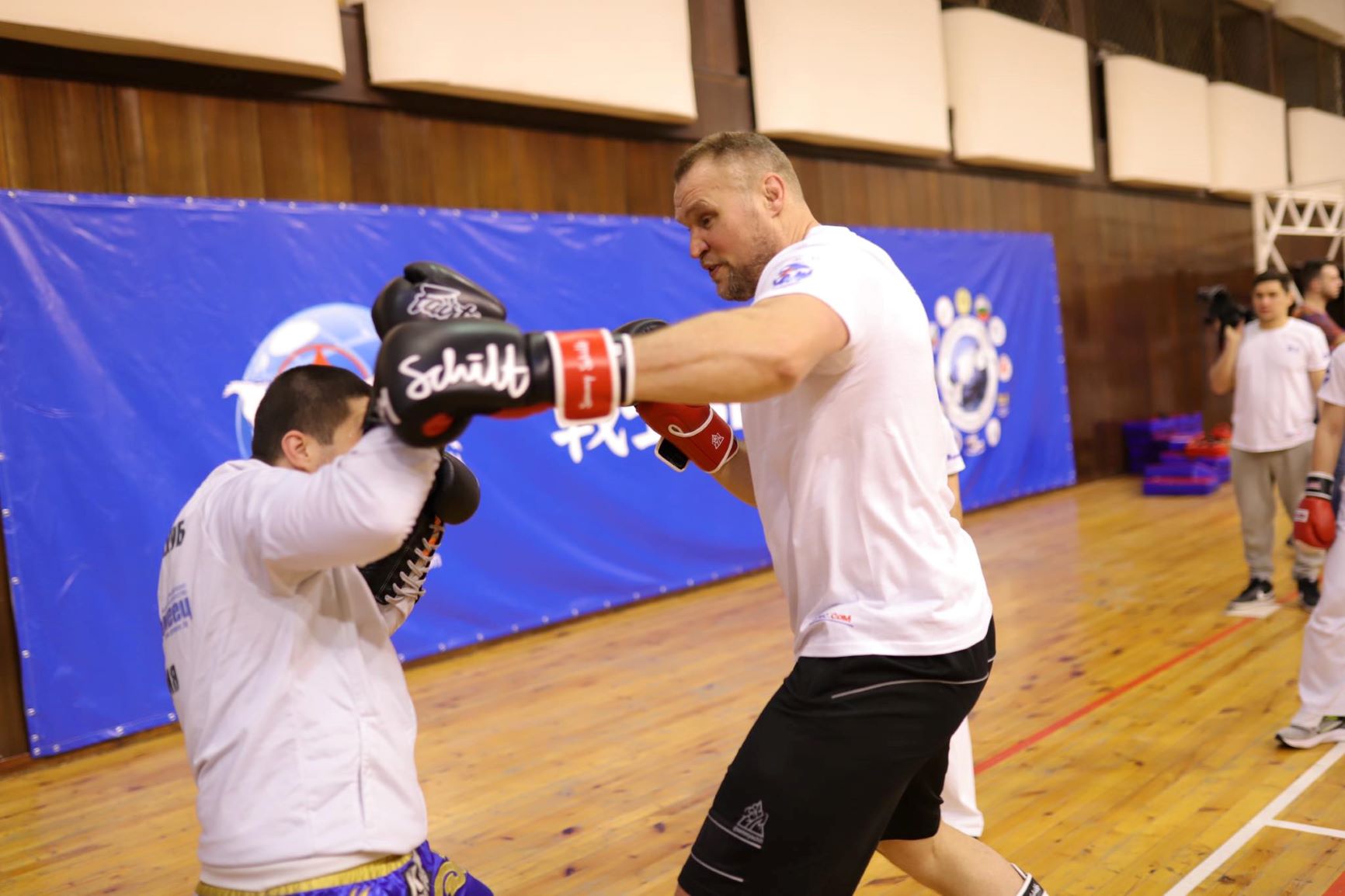 "Stand up for your victory! Be fast! " Shouted the four-time world heavyweight champion Semmy Shilt during the warm-up.
He worked with a group of professional athletes who had to do a series of push-ups, sit-ups, and more at the beginning of the session.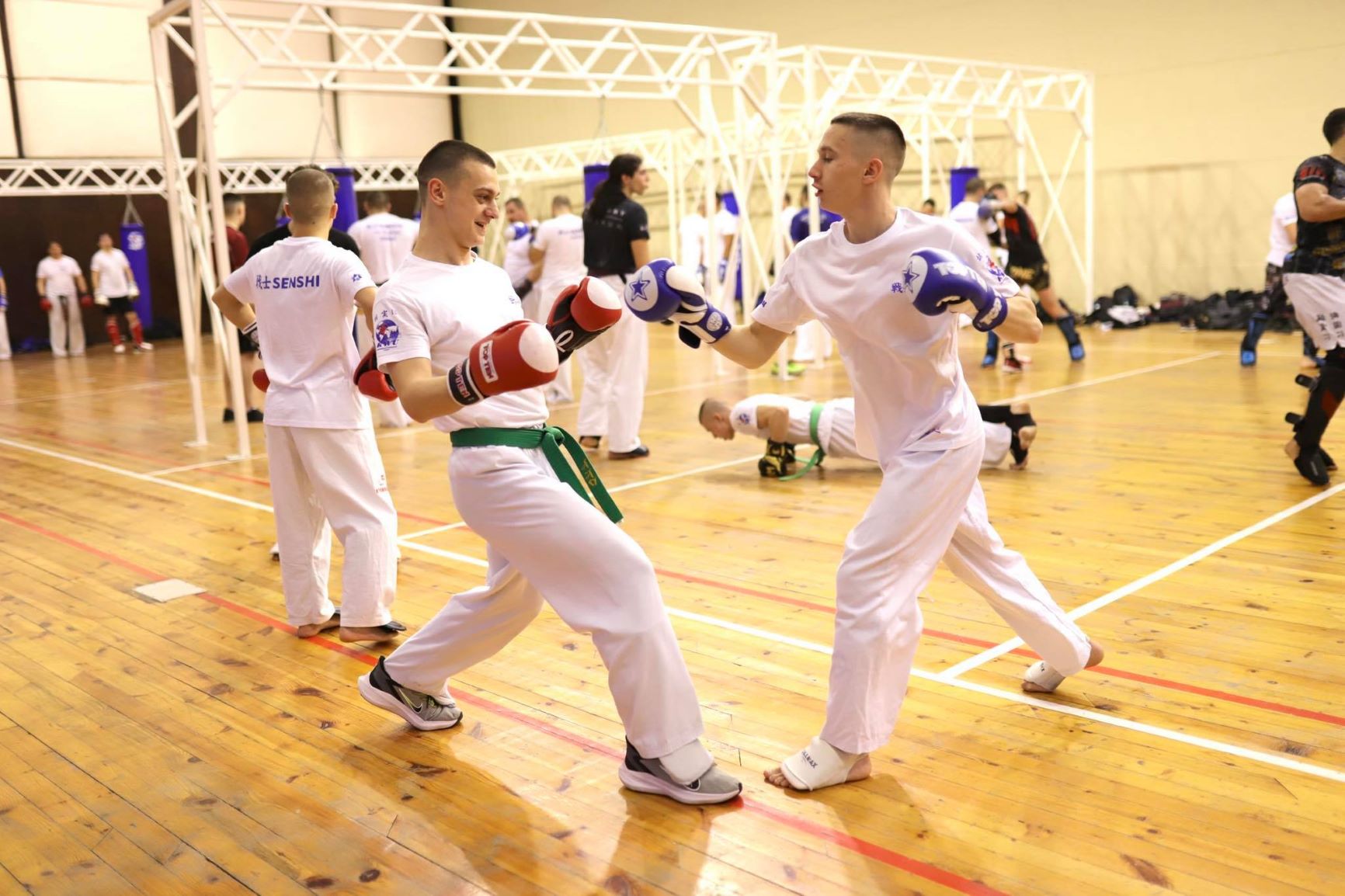 After serious sweating in the beginning, Schilt divided them into pairs and gave the task to the partners to perform different combinations without contact – there were boxing combinations, for low kick, for guard and others.
The Dutch star encouraged the fighters to move, as well as to change partners at each break.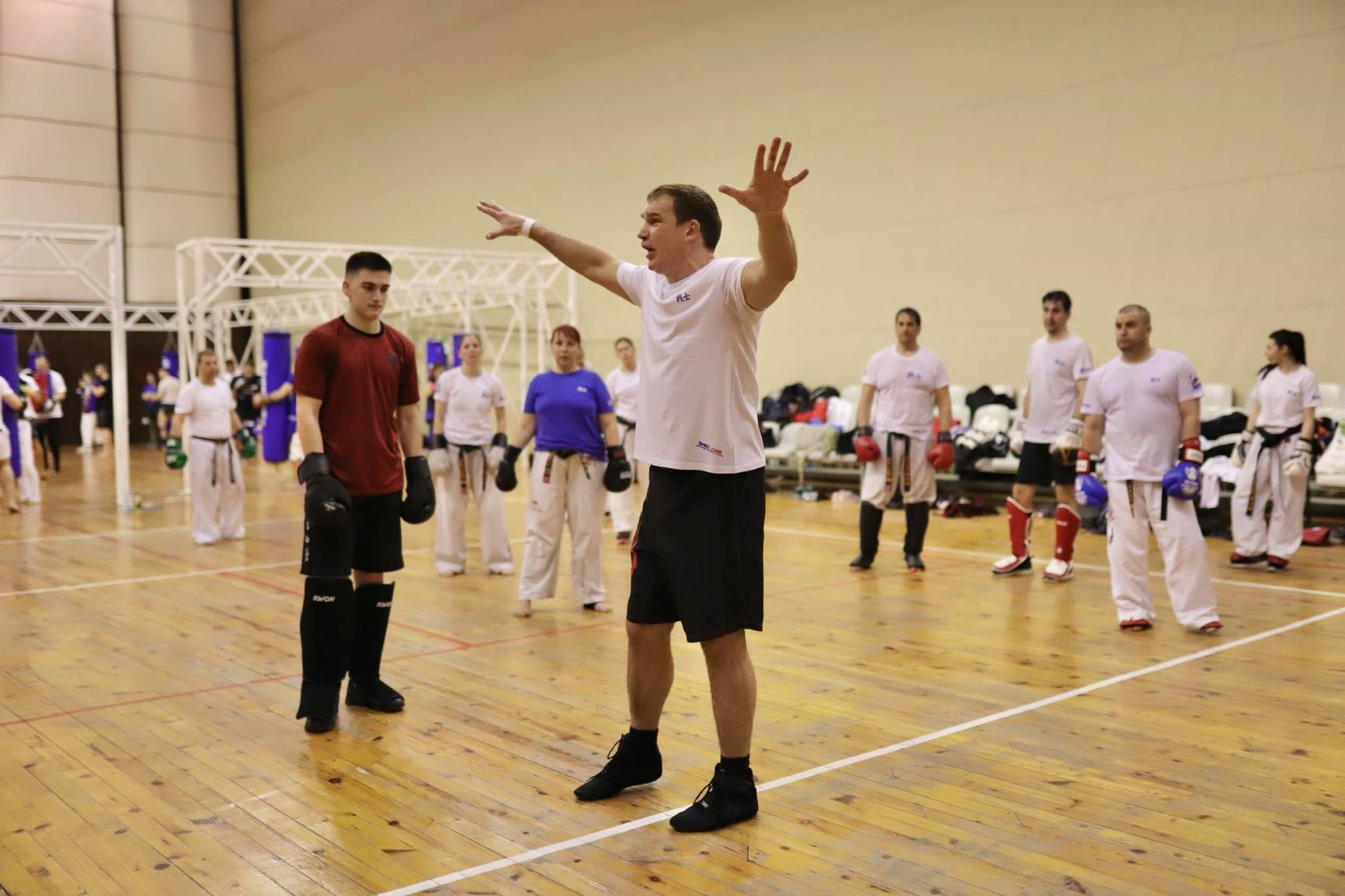 Three-time K-1 champion Peter Aerts worked with the group of instructors.
Their activity began on the bags. The exercises were concentrated on the kicks.
"Don't sleep! Don't sleep! It's time for work – I want you to cut with these kicks – boom! ", was shouting Aerts.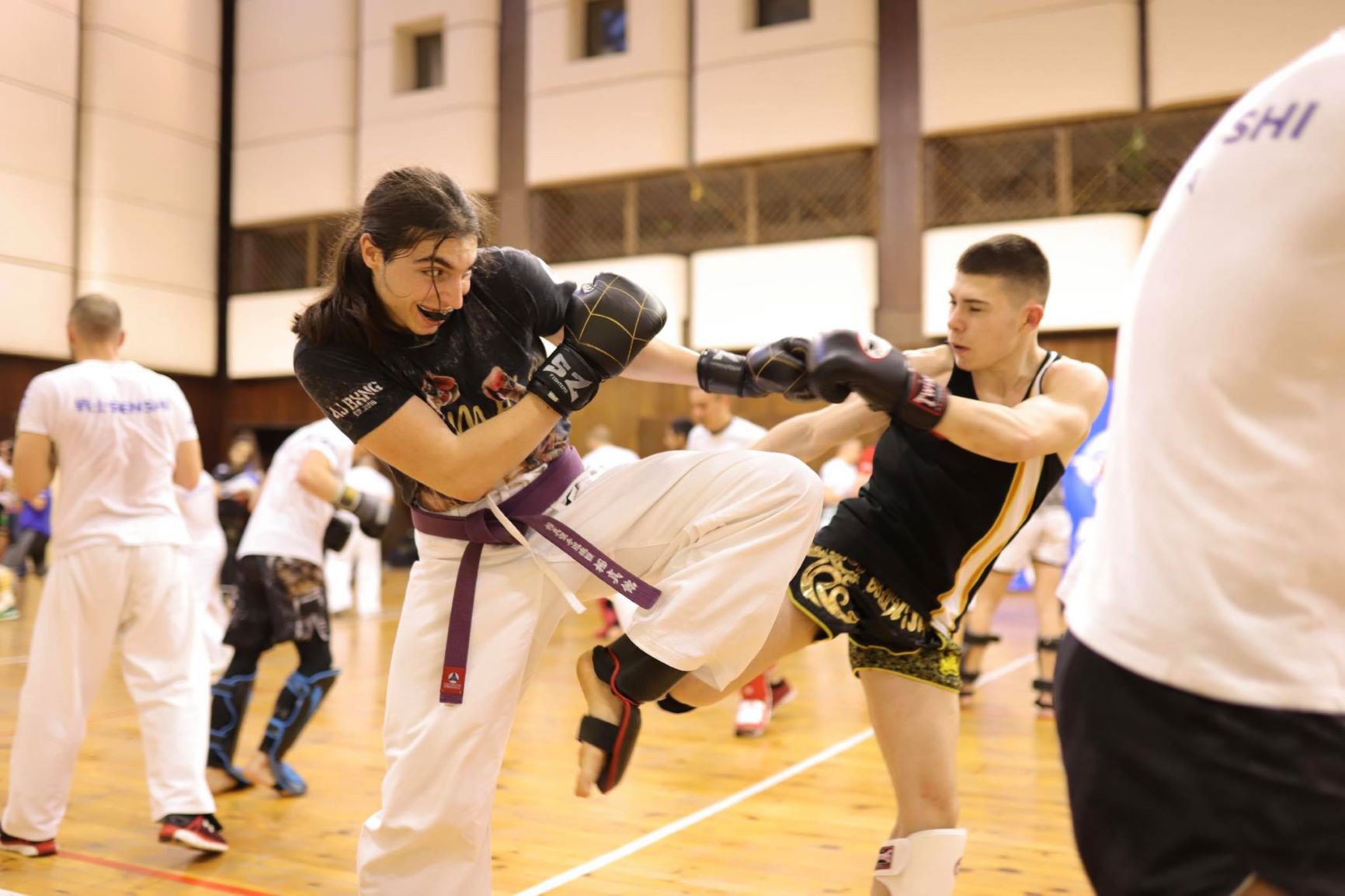 His son Marciano and Sensei Zahari Damyanov were showing great efforts. 
The training session was produces with passion, great mood with jokes and fun moments.
The third camp of the KWU International Professional League is not done yet! Follow us with the last session tomorrow.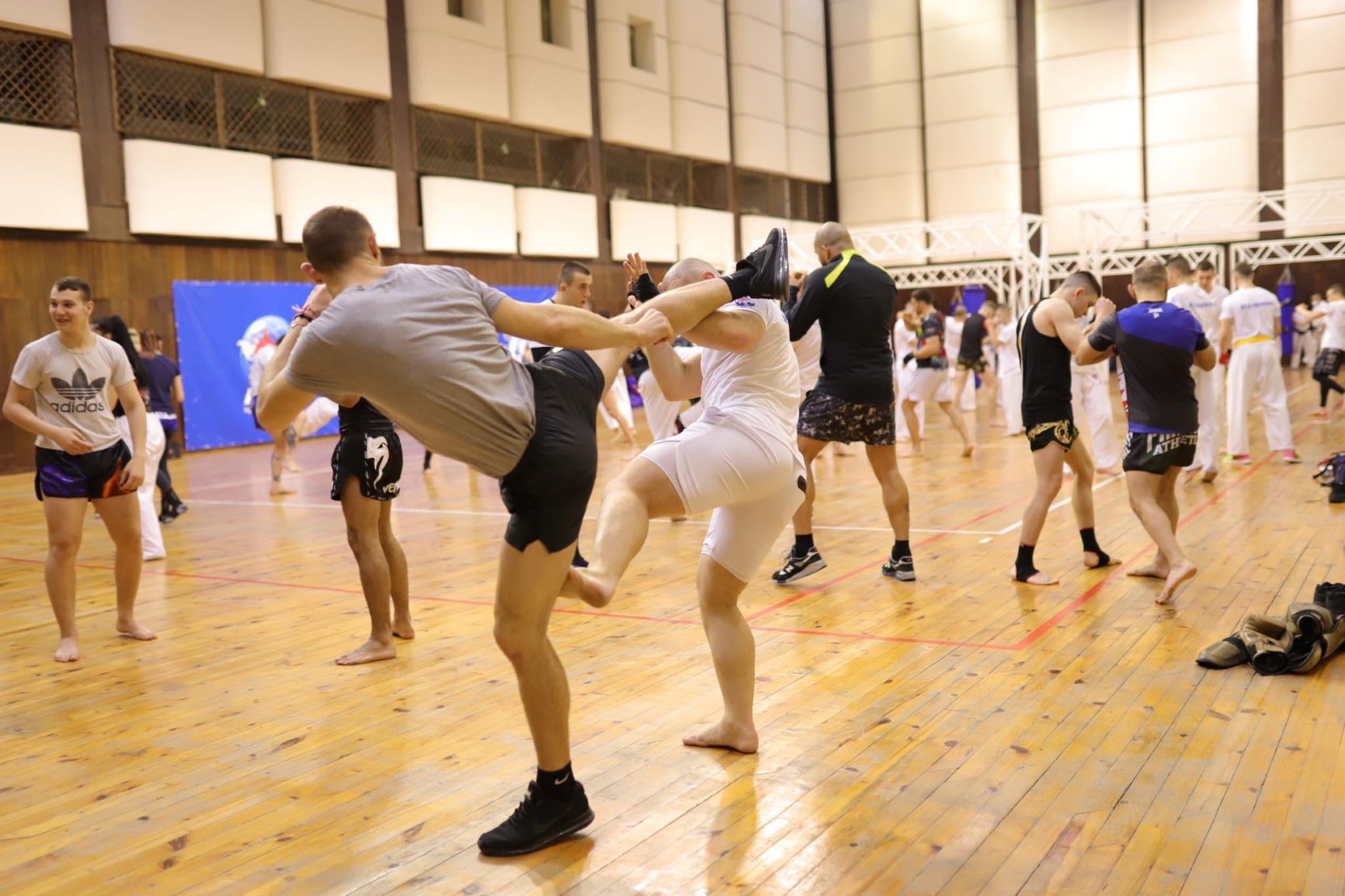 For more exclusive shots, useful videos with exercises and fun moments, follow our channels on social networks Facebook and Instagram (Boec.BG,  Boec.com).
Photos: Studio "Lesemann"