The main fight card of the ninth edition of SENSHI started in a perfect way for the Bulgarian combat school. In the first professional match of the evening, Dragomir Petrov defeated the debutant Carlos Garcia from Spain after a full three rounds.
The victory was the third for Petrov in SENSHI.
It was a match, held in cat. up to 70 kg. according to the rules of KWU Full Contact, and the special referee was Ernesto Hoost.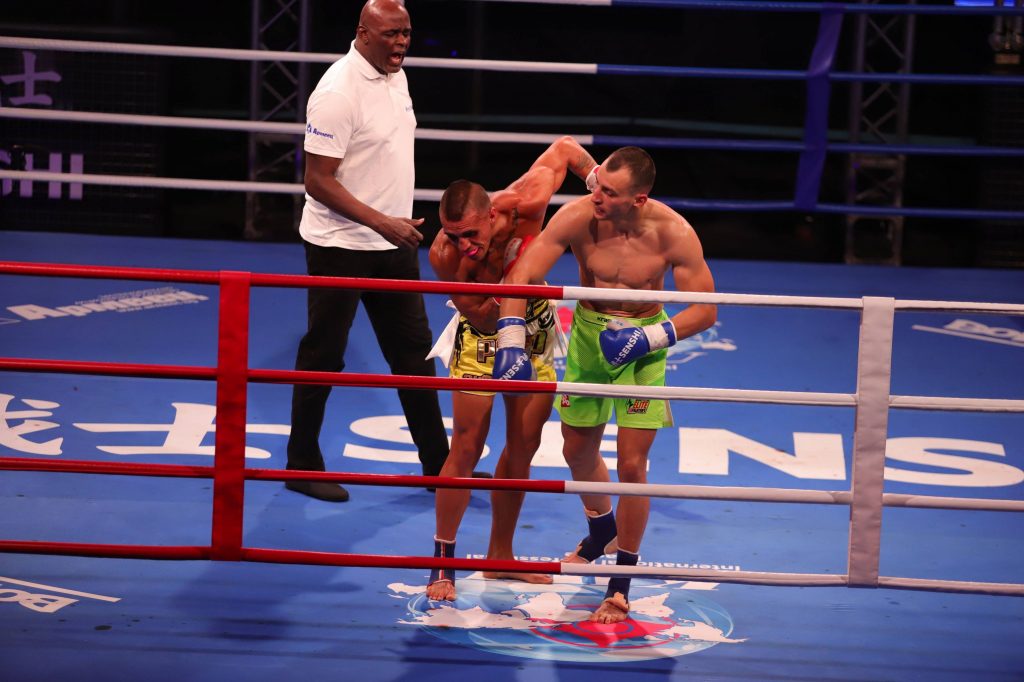 The Bulgarian wasted no time and started an attack from the first second with several beautiful boxing combinations, ending with a front kick. Petrov's left arm did a great job for him, and so he "spread" for the strong right hooks in Garcia's head and body. The Spaniard rarely attacked and always tried to return quickly for defense.
Drago continued to be the more active fighter and to control everything that happened around the ropes in the second round. His opponent, on the other hand, showed off his iron chin, taking on all the heavy combinations of Drago, who kept everything under control.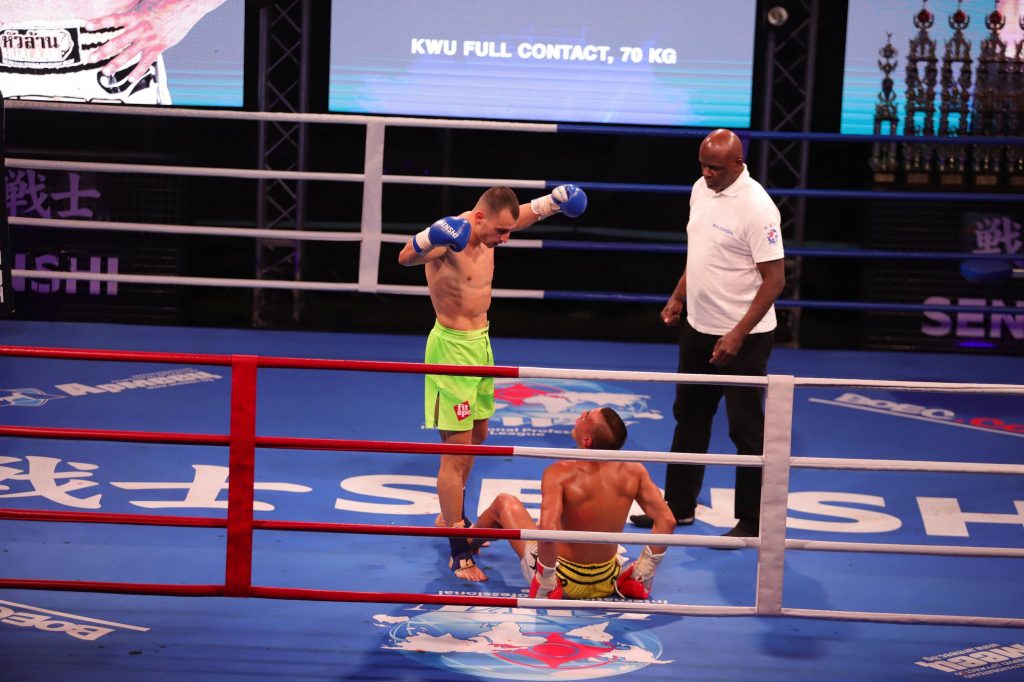 In the final round Petrov used every opportunity to disturbe Garcia. The Bulgarian demonstrated the art of low kick and sent his opponent to the floor, who showed will and courage, but was simply not at Drago's level.
Senshi 9 was broadcasted on Bulgaria ON AIR, MAX Sport, Boec.BG and the US online channels FITE, Boec.COM, Kwunion.com, Kyokushin Karate News and Fightо.News.
SENSHI 9 is brought to you by KWU International Professional League with chairman Shihan Ivo Kamenov, Armeec Insurance Group, MAX Sport, "Bulgaria Air" M-Car Group – BWM.
Media partners of SENSHI 9 are Boec.BG and Boec.COM, Bulgaria ON AIR, FITE, Gol.bg, Topsport.bg, Kwunion.com, Russian Union Of Martial Arts, Kyokushin Кarate News and Fighto.News.
Photos: Studio "Lesemann"