Tajik sambist Khushkadam Khusravov shared his experience after he won a gold medal at the World SAMBO Cup "Kharlampiev Memorial" in Moscow.
The world SAMBO Champion became tooh the 1st place in the weight category up to 64 kg.
Here is what he said an interview with the FIAS website:
– I took first place for the second time at the World Cup in Moscow. I am glad that I managed to achieve this – now I am a multiple World Cup winner. Also in my piggy bank there are several gold medals of the Asian SAMBO Championships. Now my dream is to become a two-time World Champion.
– In 2018, you won for the first time at the World SAMBO Championships, which took place in Romania. What has changed in your life due to this victory?
– A lot of changes have taken place, I received a lot of attention from the federation, the state and, of course, the fans. After that, I also became the bronze medalist of the World Championships, but to repeat the golden success, I still need to sweat my guts out.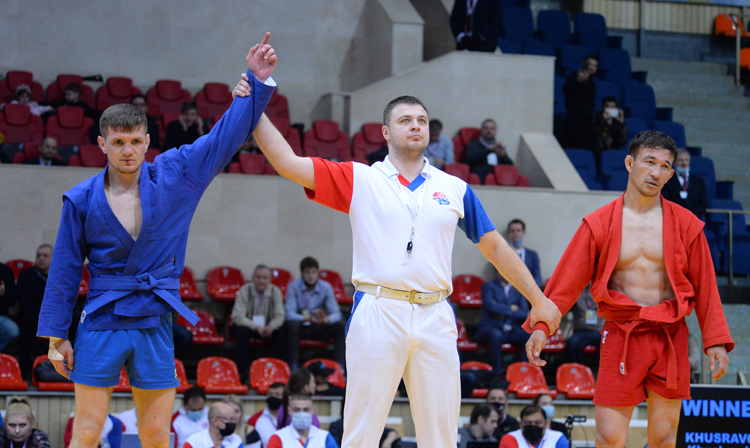 – Did the introduction of new weight categories noticeably affect you?
– The new category suited me perfectly. There is almost no need to lose weight, to lose only 2 kilograms – these changes are ideal for me.
– Last year has passed almost without competitions. How did this affect you?
– It was difficult. I was able to compete only in one international competition. It was the World Championship in Serbia, where I finished third. This year began much more interestingly. World Cup gold medal – excellent result! Then I will prepare for the Asian Championships and, of course, tune in to the "gold" of the World Championships. In general, I dream that SAMBO will become an Olympic sport, and sambists will be able to participate in the Olympic Games!