The Soyuz MS-17 spacecraft with the crew of a long-term expedition is preparing to be sent to the International Space Station. The launch is scheduled for 08:45 (Moscow time) on October 14 from the Baikonur cosmodrome, reports Sambo.sport.
Before being sent into space, the Soyuz-2.1a launch vehicle, decorated with SAMBO symbols.
The inscription "SAMBO" and the logo of the All-Russian SAMBO Federation were applied in order to popularize this sport.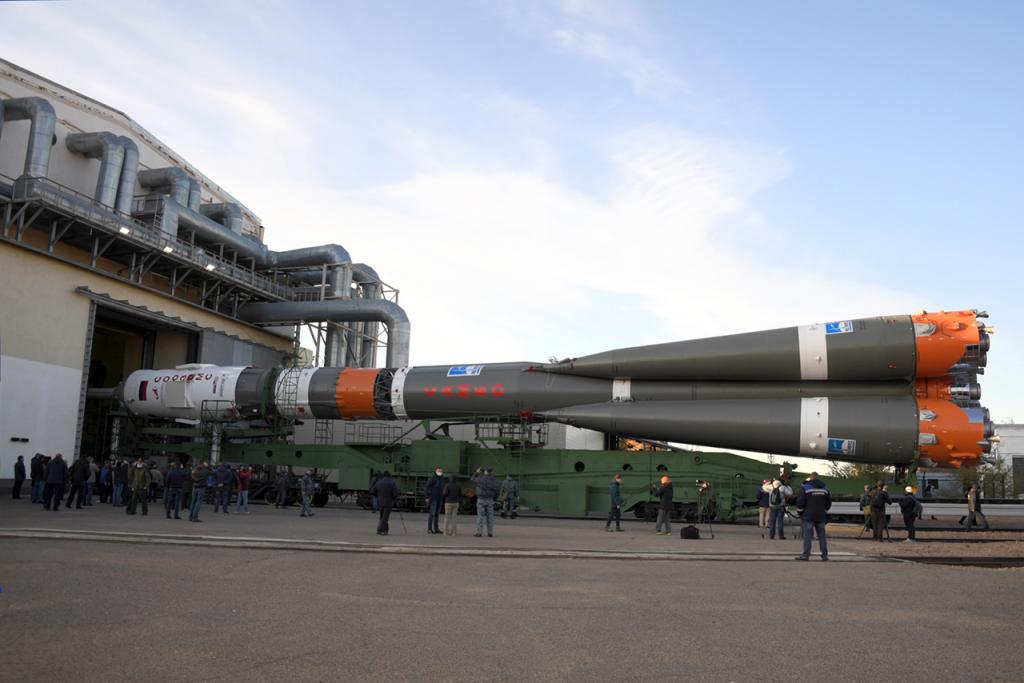 "The launch of the SAMBO rocket into space is of historical importance for our sport. This event is comparable only with the recognition of SAMBO by the International Olympic Committee, to which we have been striving for 80 years. It is worth noting that for us the fact of applying SAMBO symbols to a launch vehicle is especially important, since so far no sport has been awarded such an honor. This event, in my opinion, is a recognition of the merits of SAMBO to our country," Sergei Eliseev the President of the All-Russian SAMBO Federation, commented.
The crew of the Soyuz MS-17 spacecraft included cosmonauts Sergei Ryzhikov and Sergei Kud-Sverchkov, as well as NASA astronaut Kathleen Rubins. The flight duration is planned to be 177 days. The spacecraft undocking from the ISS and the landing of the descent vehicle are scheduled for the spring of 2021.
Earlier, the flag of the International SAMBO Federation has already visited space, when in 2018 cosmonaut Oleg Artemyev congratulated FIAS and all sambists on the 80th anniversary of SAMBO.