Slovenian fighter Ziga Pecnik defeated Lisli Corneliu from Moldova with an unanimous decision at SENSHI 13. They squared off in a KWU Full Contact bout in -75kg. division and put on a great show for the crowd in St. Konstantin and Elena.
Pecnik left no doubt who is the better fighter that night and his hand was righfully lifted by the referee Sensei Peter Martinov after the end of the 9-minute bout.
Ziga used a lot of his knee attacks and combinations attacking the body in the first round. He was controlling the center of the ring and managed to score on multiple occasions when pushing his opponent against the ropes and in the corners.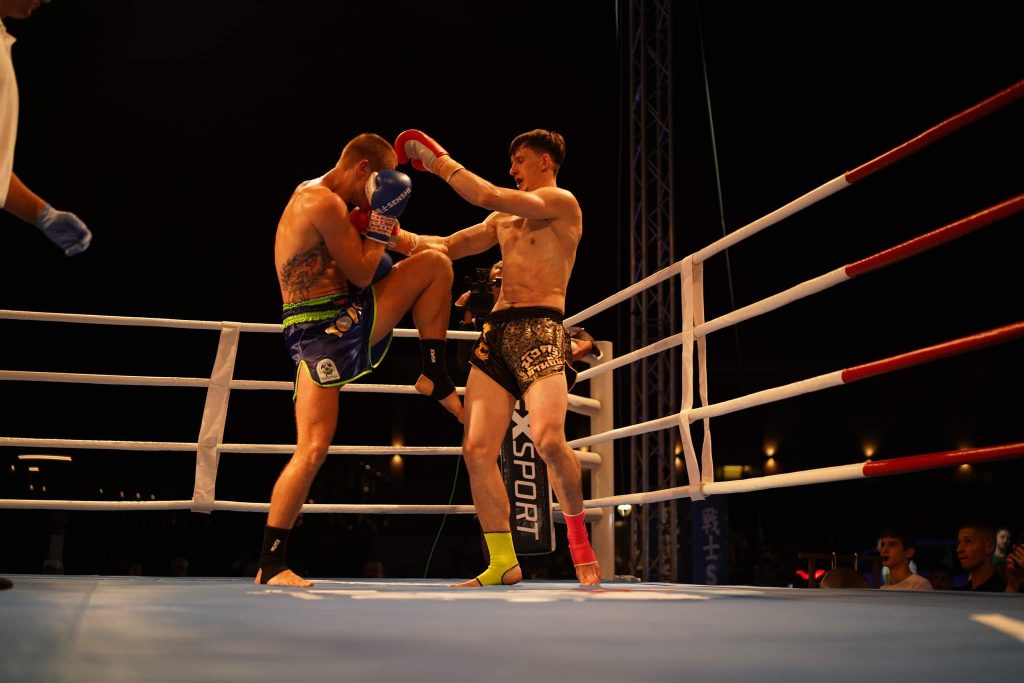 The second round started again under the pace that Pecnik wanted. His opponend was backing up and had trouble to solve the riddle in front of him. Corneliu was trying to land single kicks and punches, but unsuccesfully. Pecnik was putting it on on his opponent and ramped up the pace in the final minute.
In the third round Pecnik opened up with a job. Corneliu had to look for a KO, due to the fact that he was losing the fight, but he couldn`t find his rhythm and land any significant shots.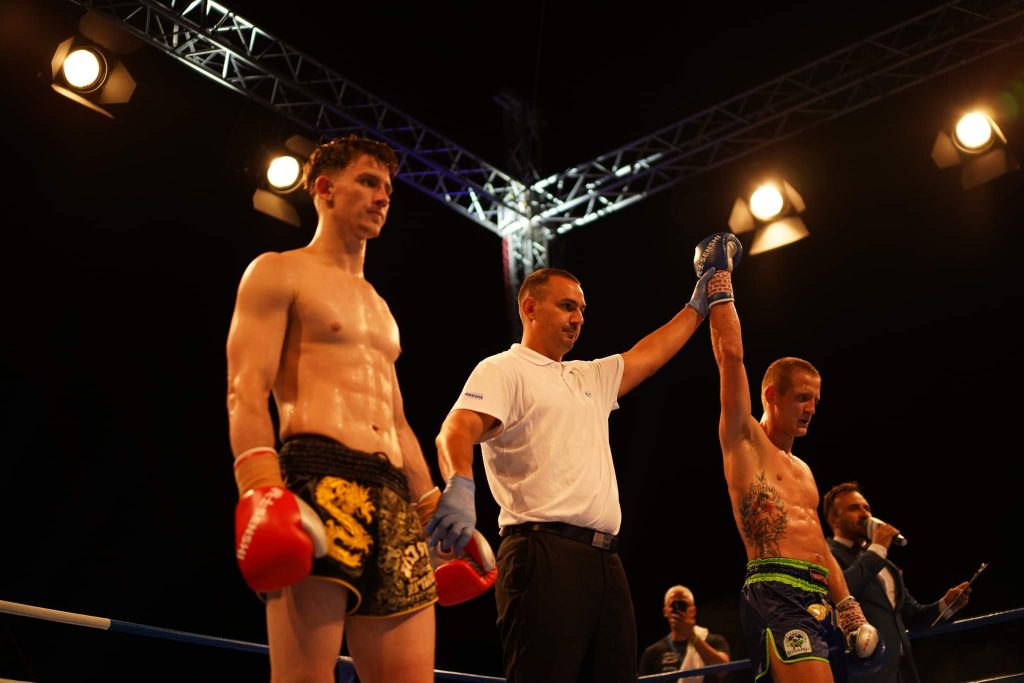 The awards after the fights were given to these brave men by the K-1 legend and SENSHI Camps instructor Peter Aerts.
SENSHI is organized in cooperation with the Professional League of the World Kyokushin Union (KWU International Professional League), as well as with the special support of Armeec Insurance Company, MAX Sport, Bulgaria Air, and M Car Group – BMW dealer.
SENSHI's media partners are Boec.BG and Boec.COM, the national television Bulgaria ON AIR, the American online martial arts television FITE, Gol.bg, Topsport.bg, kwunion.com the information portal Kyokushin Karate News, Fighto.News and Novinata.bg.