President of the Sambo Union of Asia Alamzhon Mullaev said how he assesses the organization of the Asian Championships in Tashkent, how the competition among the continent's sambists has changed, and what tasks he sets himself for the new presidential term.
Here is the interview to the FIAS website:
– It's no secret that the Asian Championships in Tashkent actually became a rehearsal for the November World Championships. How successful is it, in your opinion?
– I was satisfied. The more such competitions take place, the better. There is never a lot of experience – each new one makes you overestimate the previous one. We'll highlight the successes, take a close look at the shortcomings, and move on. I have no doubt that in November we will be able to surprise the SAMBO world. The Ministry of Sports and Tourism of the country and the National Olympic Committee will also exert their efforts for this. Their support is important to us.
– Can we say that the SAMBO Association of Uzbekistan has coped with its tasks?
– This is without a doubt so. I would like to thank personally its head Alisher Alimov and his entire team for the work done. It is worth noting that before he took up this position, the situation was different. Now we all feel the difference. Alisher Rikhsibaevich is an energetic leader who was able to assemble a team of like-minded people from reliable and active persons.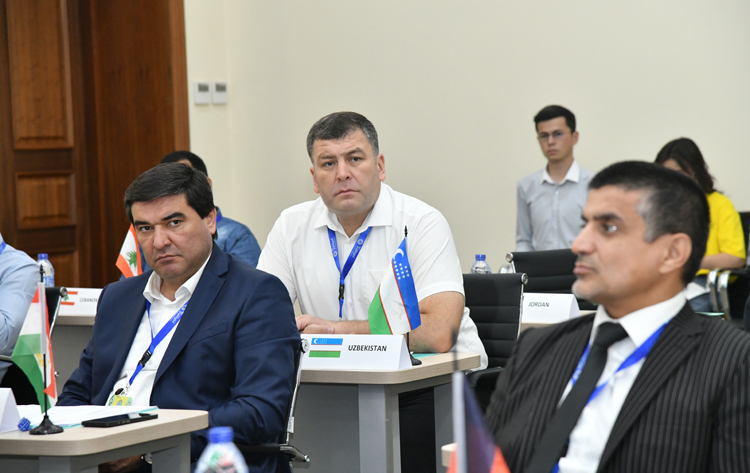 – Is the absence of fans in the stands a necessary measure?
– Yes. We decided to abandon them due to the difficult epidemiological situation in the world. Apart from officials and heads of federations, only athletes, coaches, medical personnel and representatives of national teams were present in the hall. Just local ensembles and artists delighted us at the opening. We believe and hope that in November we will be able to fill the sports arena to capacity and please the fans of SAMBO. We will think about how to surprise them.
Read the full interview HERE.