Dragomir Petrov will be looking for his fourth consecutive victory in SENSHI. The Bulgarian fighter will be part of the tenth edition of the international professional fight nights, which is scheduled for December 4 in Varna .
Petrov will face Romanian Tudor Potoroaca in a fight under the rules of KWU Full Contact in the 70kg category. Both fighters have proven that they know how to end their matches by knockout, so they give us a request for an extremely attractive match.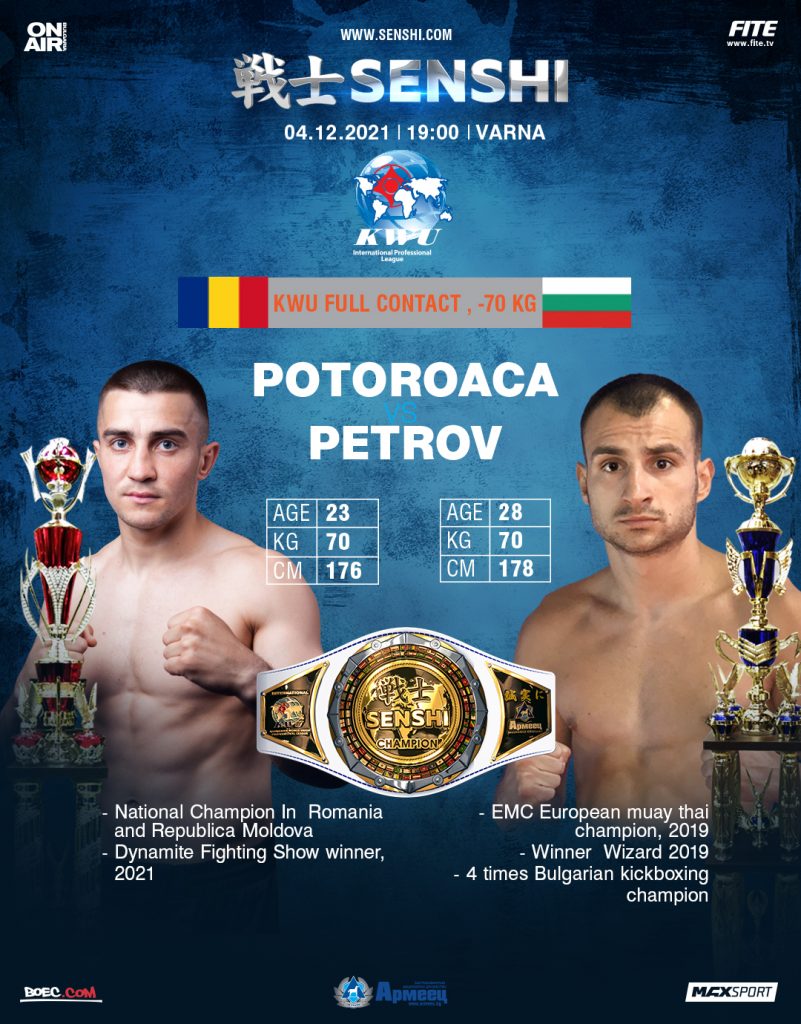 The Bulgarian is four-time national kickboxing champion has three participations in and all of them ended with great success. His debut was at SENSHI 6 , when he knocked out Omar Magomedov in Kamchia in the third round. At SENSHI 8 Petrov recorded a brutal knockout, but this time in the second round against the Spaniard Pedro Granho. In the latest edition of the fight nights, Dragomir again faced a representative of Spain – Carlos Garcia. At SENSHI 9 in Kamchia he recorded his third victory, but with decision.
In his professional career Petrov also has a European title in Muay Thai from EMC for 2019, and in the same year he managed to take V's in "Wizard" and "Max Fight Pro".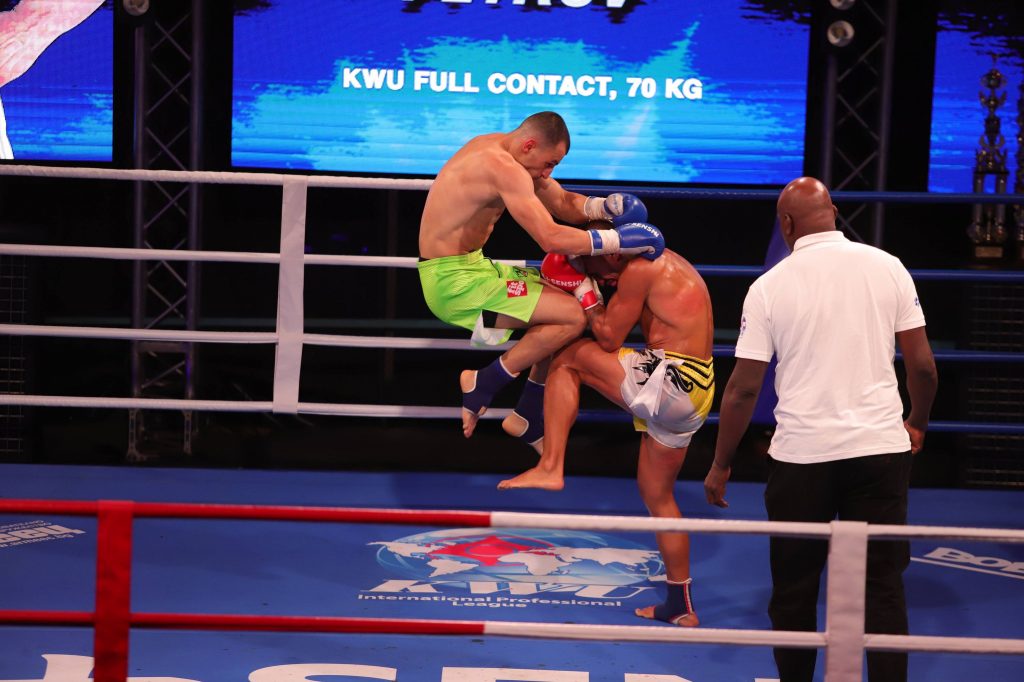 His opponent is 5 years younger and is professional since 2018. For this period, however, Tudor Potoroaka impressed with 10 wins, 5 of which by knockout. The Romanian fighter was born in the Moldovan town of Telenesti. 
He is the national champion of two countries – Romania and the Republic of Moldova. Athlete of Scorpion Kickboxing Club.
This year he has three appearances in professional fight nights in Romania, and his balance is two wins by knockout and one loss also at the end of the second round.
On January 4, he won against Marian Serban in the first round of the Dynamite Fighting Show, and on March 13, he defeated Andrei Sirji again in the first round in Vaslui. On June 23, he lost to Lofogo Saraur in the second round of the Golder Fighters Championship.
SENSHI 10 fight card will produce a total of 11 bouts under the KWU SENSHI and the KWU Full Contact, with fighters from 14 countries taking part in the event. Fight fans can buy tickets from Eventim.bg.
The fight show will be broadcast live by the US platform FITE and online at Senshi.com, Boec.bg, Boec.com, Kwunion.com and Kyokushinkarate.news.
Expect more information about the fight night soon! Follow our website and the social media profiles of SENSHI.
SENSHI 10 is organised with the cooperation of the KWU International Professional League, Armeec Insurance Group, Max Sport, Bulgaria Air, M-Car Group.
Media partners of the event are Boec.BG and Boec.COM, Bulgarian national TV Bulgaria ON AIR, US online platform for combat sports FITE, Gol.bg, Topsport.bg, Kwunion.com, Russian Union Of Martial Arts, Kyokushin Кarate News and Fighto.News.