"Mr. Show" will be part of another SENSHI fight show.
One of the best Bulgarian martial artists Eduard Aleksanyan will have a new challenge on February 26, when the international gala evening SENSHI 11 will be held.
The athlete of the Varna club "Dream" will face the 23-year-old Ukrainian Vladislav Tiurmenko in the fifth match of the fight card of the eleventh edition of SENSHI. Tickets for the gala evening, which will take place in Varna's Congress Hall, can be found within Eventim.bg .
The pair will compete according to the rules of KWU Full Contact in the category up to 80 kg.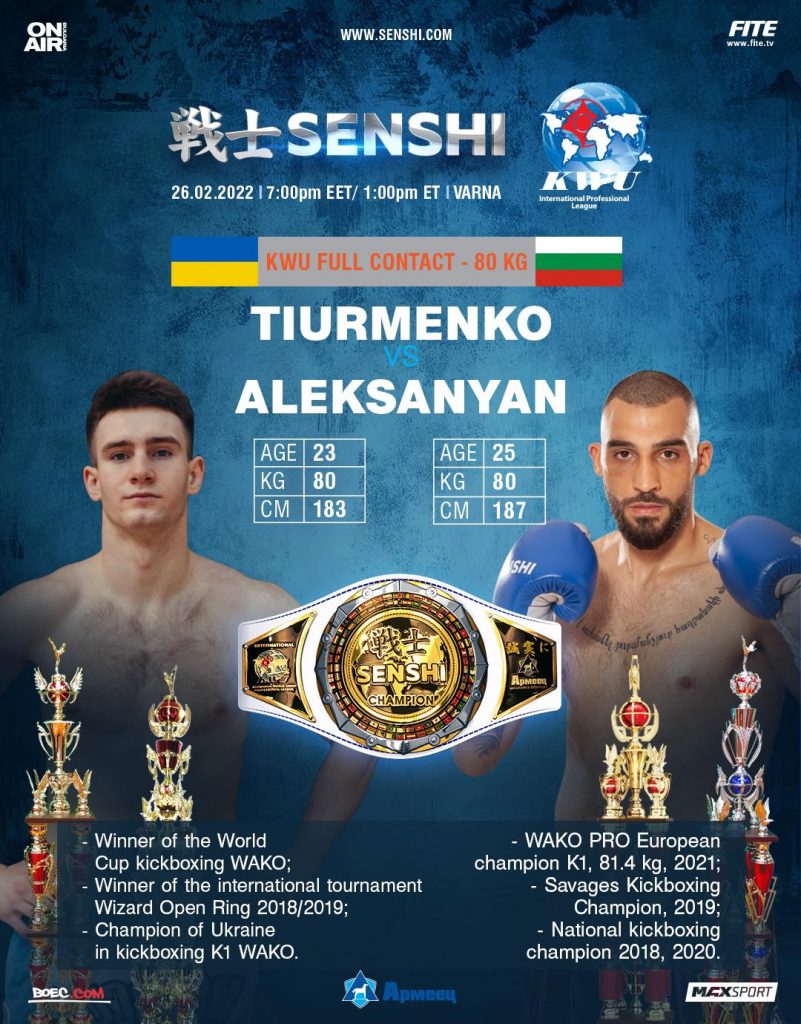 Aleksanyan will seek his fifth consecutive victory in the SENSHI ring. The fan favourite of Varna has only 1 defeat on the stage of SENSHI. Eduard last defeated Belarusian Pavel Turuk in December, and before that he recorded three more triumphs in 2021. It was last year that he achieved his most significant success, grabbing the WAKO PRO European belt in K-1 style in cat. up to 81.4 kg. At SENSHI 9 Aleksanyan was defeated by another Belarusian Pavel Shelest. Before that, he defeated the Romanian Madalin Mogos in May, and on SENSHI 7 he defeated the Serbian Lubo Yalovi.
The 23-year-old Tiurmenko will make his debut in the SENSHI ring and this will undoubtedly motivate him for an even stronger performance. The Ukrainian fighter is the winner of the WAKO Kickboxing World Cup and the Wizard Open Ring 2018/2019 international tournament. Tiurmenko is Ukraine's K-1 kickboxing champion.
The combat show will be broadcast live on the national television Bulgaria ON AIR, MAX Sport 1, on the American television FITE, as well as online on Senshi.com, Boec.BG, Boec.com, Kwunion.com and Kyokushin Karate News.
SENSHI 11 is organized with the cooperation of the KWU International Professional League, Armeec Insurance Group, Max Sport, Bulgaria Air, M-Car Group.
Media partners of the event are Boec.BG and Boec.COM, Bulgarian national TV Bulgaria ON AIR, US online platform for combat sports FITE, Gol.bg, Topsport.bg, Kwunion.com, Russian Union Of Martial Arts, Kyokushin Кarate News and Fighto.News.