The eighth match of the SENSHI 11 fight card offered a real spectacle to the fans in Varna's Congressna Hall.
Romania's Florin Lambagiu achieved a second victory in the SENSHI ring, knocking out Iranian debutant Ehsan Sajed in the second round of their match.
The match was held according to the rules of KWU Full Contact in the category up to 80 kg, and the referee of the match was Sensei Zahari Damyanov.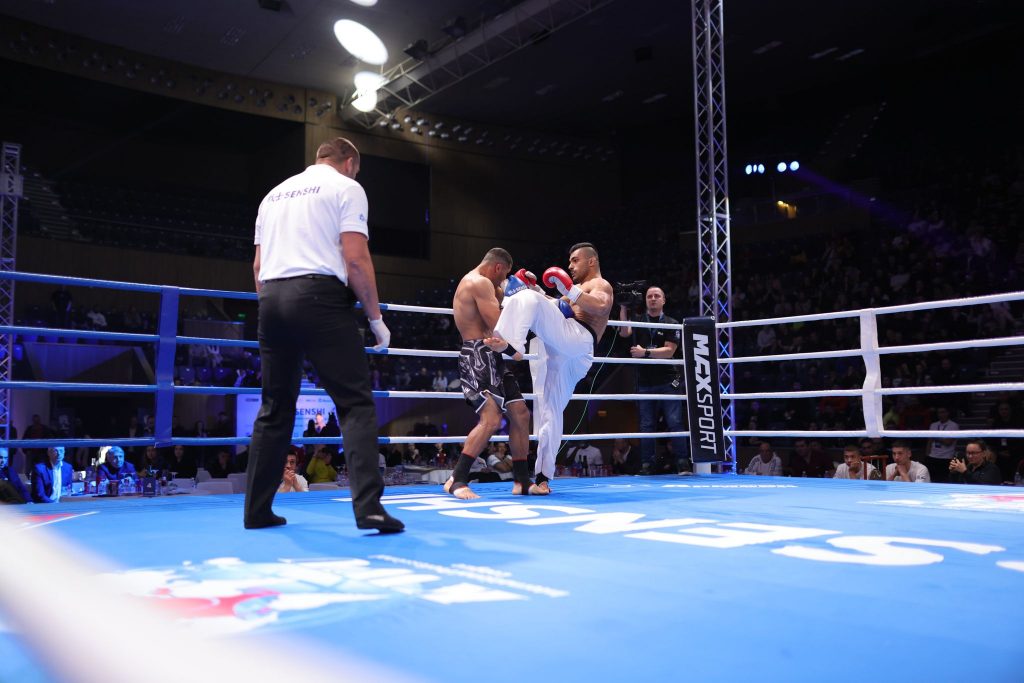 The two fighters started with a bang and did not waste any time studying the opponent. Debutant Sajed demonstrated to the fans that he has brilliant technique. However, the Romanian waited for his moment and shortly before two minutes from the first part, "Rambo" sent his opponent into a knockdown after a powerful left hook in the chin. This visibly shook the Iranian, who suffered a few more bumps in the head, but managed to get to the break.
The Romanian sambo and kickboxing champion continued to attack fiercely in the second round, but Sajed also responded with a heavy knee in Florin's stomach. Lambagiu dominated close combat, and Sajjed carried a few powerful hooks. Sensei Zahari Damyanov ended the match just in time, after the Iranian was sent to two more knockdowns, and his flushed face showed that the match was stopped correctly.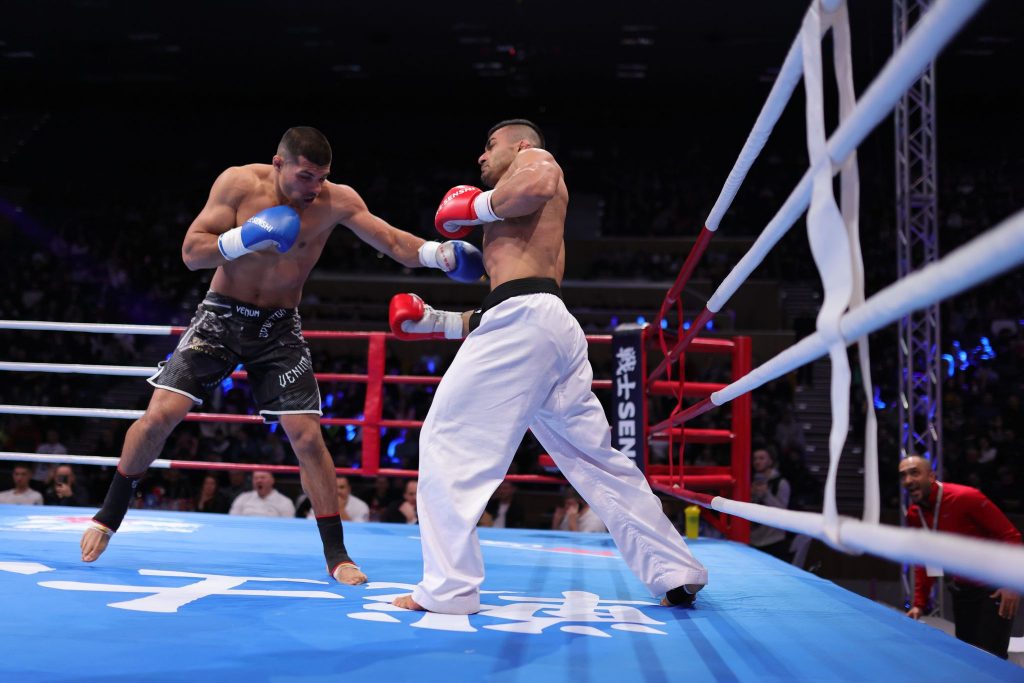 Photos: Studio "Lesemann"
SENSHI 11 is organized with the cooperation of the KWU International Professional League, Armeec Insurance Group, Max Sport, Bulgaria Air, M-Car Group.
Media partners of the event are Boec.BG and Boec.COM, Bulgarian national TV Bulgaria ON AIR, US online platform for combat sports FITE, Gol.bg, Topsport.bg, Kwunion.com, Russian Union Of Martial Arts, Kyokushin Кarate News and Fighto.News.