Kostadin Kardzhaliiski achieved a heroic victory in the last competition of the year of the Bulgarian Confederation of Kickboxing and Muay Thai's calendar.
The fighter from FC "Friends" triumphed with the gold from the National Kickboxing Championship in K-1 style in the category up to 91 kg for men.
However, the success for Kardzhaliiski came, despite the severe injury he received – a fracture of two places on his left foot. He recorded three victories at the championship, and in the final he limped into the ring despite the severe pain!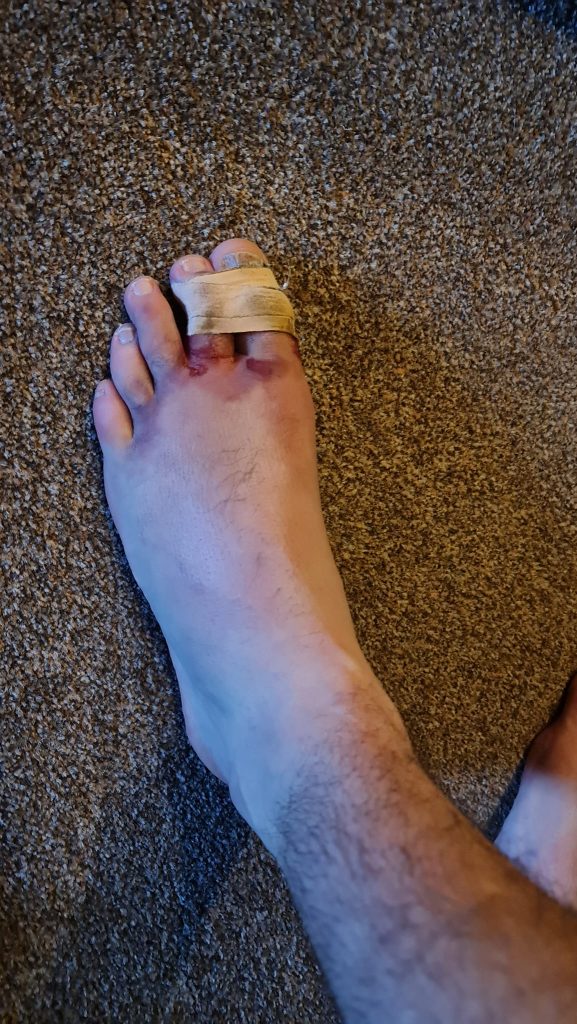 "He went through three opponents and blew them away like a hammer, even though all these boys were hard as a rock!", his coach Deyan Topalski commented with pride.
"The two boys who he faced at the semifinals and the final were really tough, congratulations to them and their coach – Sensei Milush Draganov! Kardzhaliiski broke a bone in his foot, but climbed to the final without any fear and doubt! And won convincingly and decisively!".
The title for Kardzhaliiski, who is among the fighters of the elite combat chain SENSHI and a regular participant in the camps of the International Professional League of the Kyokushin World Union, is the fourth in his career.
In addition to Kostadin's first place, Friends Club left Plovdiv with two more medals for men – Georgi Nikolov's gold in the 67 kg and Borislav Vassilev's bronze in the 81 kg category.
"You're great, boys! All three of you made me proud to be your coach! I have no complaints about any of you. Victories are only one side of the coin. I am proud of what kind of men you have become in front of my eyes!", Topalski shared his emotions after the National championship in "Sila Hall" in Plovdiv.