The baptism sambo event with representatives of other national federations was held in the city of Conakry. According to the organizers of the event, about 400 people took part in it.
"It was the baptism of the federation after the conclusion of important agreements with the Ministry of Youth and Sports of the country," said Amadou Sadigou Bah, President of the Guinean Federation of SAMBO and Associated Disciplines. "We agreed on joint steps to develop Sport and Combat SAMBO, as well as applied SAMBO, to teach self-defense to citizens of the country."
"We want to attract as many interested athletes as possible to our sport, as well as strengthen ties with national federations for other sports, the Ministry of Youth and Sports, the National Olympic Committee and the Guinean Sports Committee. And we also want to show that SAMBO is the best martial art, and the state can count on our victories in the international arena," Amadou Sadigou Bah continued.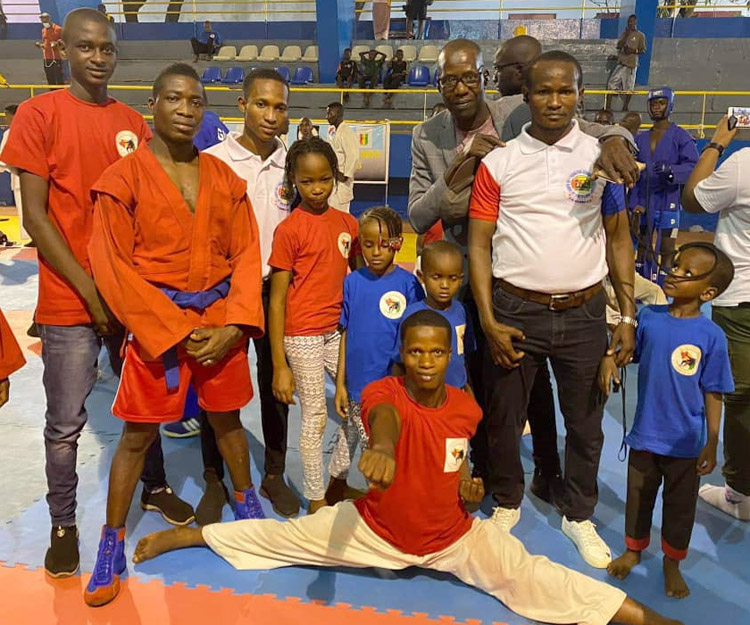 The important role of SAMBO in the professional integration of young people was noted by the Secretary General of the Ministry of Youth and Sports of Guinea, Billy Kaba. He praised the opportunities for young people to get involved in the sport due to the presence of different weight categories, sport and combat disciplines, as well as competitive opportunities for both men and women.
"SAMBO can be practiced in schools and universities for everyone. In addition, this martial art can become the basis for the training of defense and security forces," said Billy Kaba.
As Amadou Sadigou Bah told, the nearest plans of the federation are to hold SAMBO seminars for coaches and referees of Guinea, as well as to organize a national championship in this sport.