Over 6 hours of training took place in the first day of the KWU International Professional League camp in Varna. Fighters showed no signs of tiredness after the first practice of the day, and blasted through two more sessions that were just as exhausting.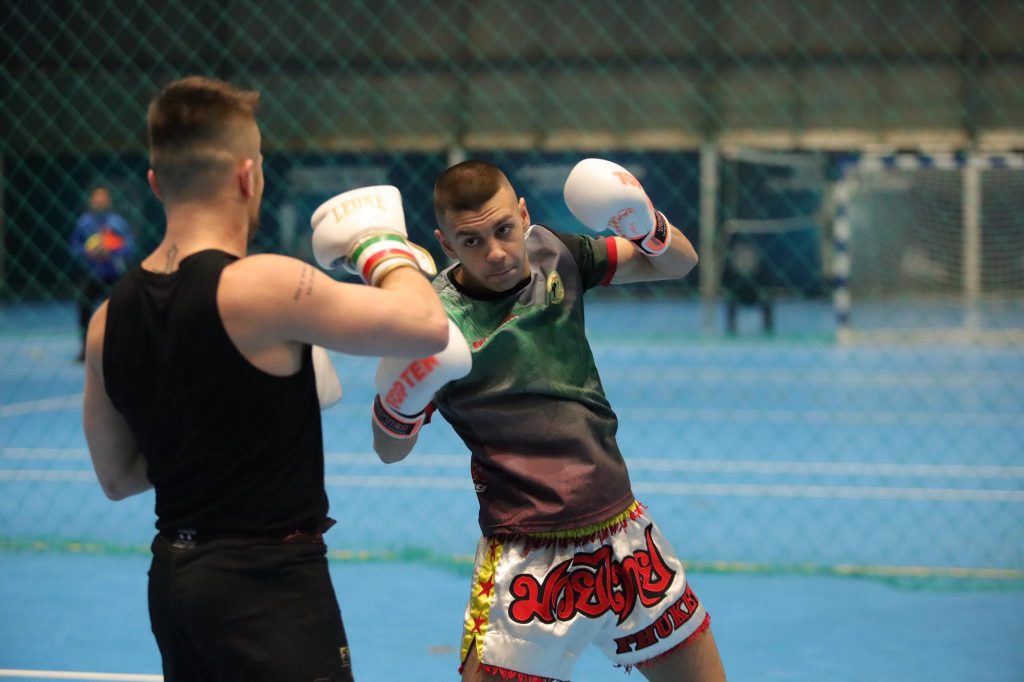 For the second and third session of the day the participants were split in two gyms – one group was in "Vladislav" sports hall,
and the other one in the newest sports center in Varna – "SENSHI GYM".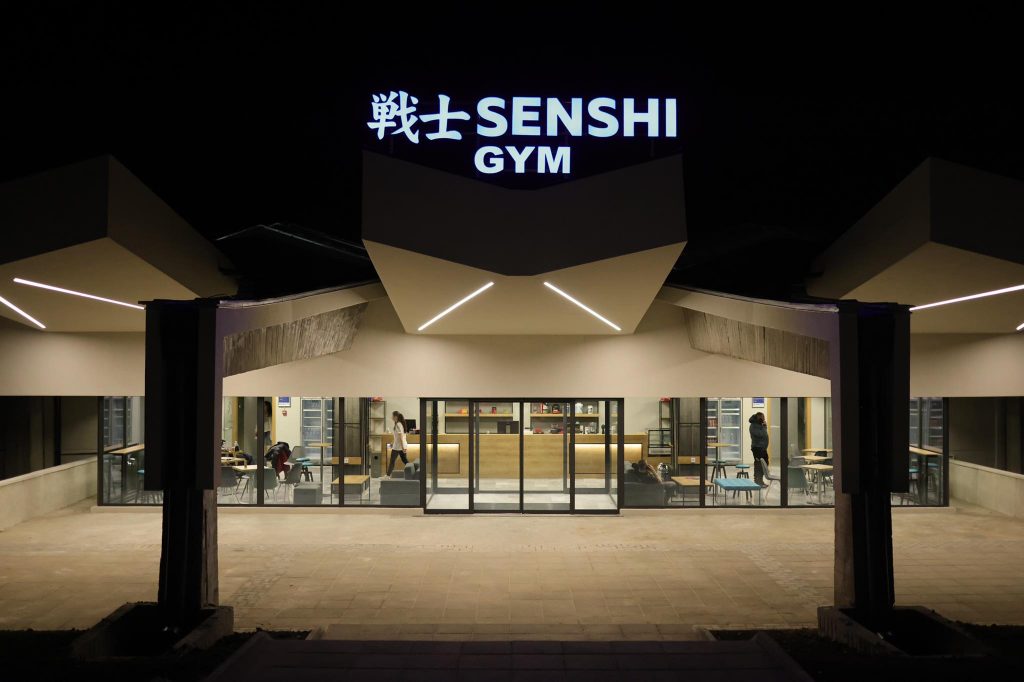 In the afternoon session the 4-x K-1 Heavyweight ruler Ernesto Hoost led the group in SENSHI GYM. He was accompanied by the Czech kyokushin star Jan Sokoup.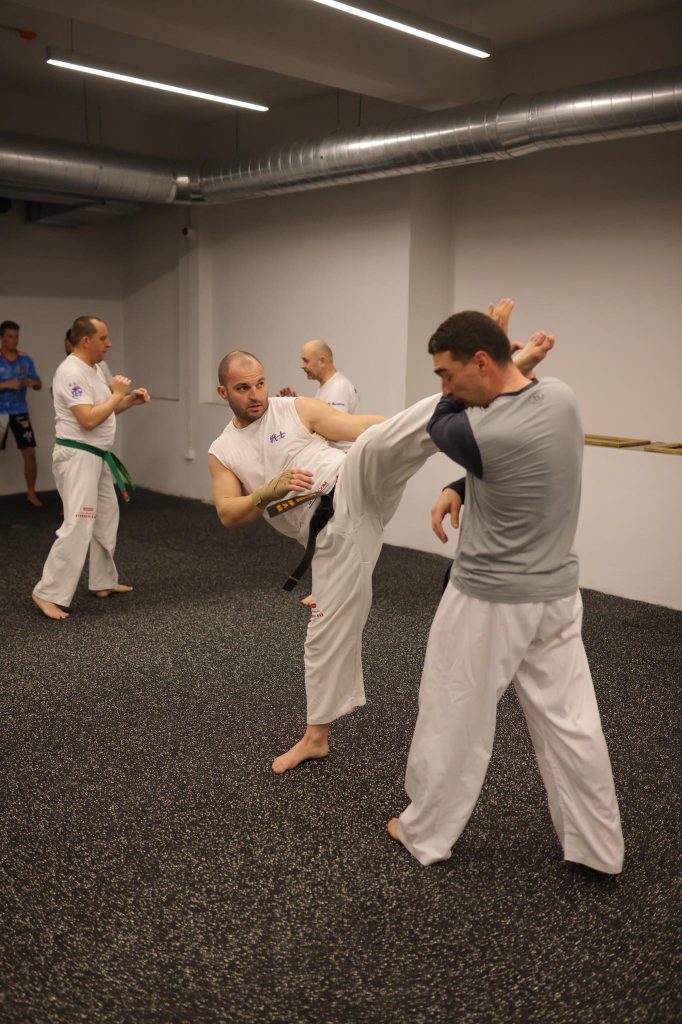 Meanwhile in "Vladislav" hall the other legends of kickboxing, Semmy Schilt, Peter Aerts and Albert Kraus, led their training sessions. In a typical humoristic way Semmy taught the coaches how to develop their fighters` skills with fun games and innovative ways to teach the kids and juveniles. His colleagues Aerts and Kraus put emphasis on finishing moves and setting up KO combinations. In the end they "mingled" their groups and gave the beginning of the second sparring session for the day. The good mood was rising just as the intensity of the sessions. The fact that over 300 people from 13 countries applied for the camp also boosted up the energy in the air and fighters and coaches were up and running through all three sessions.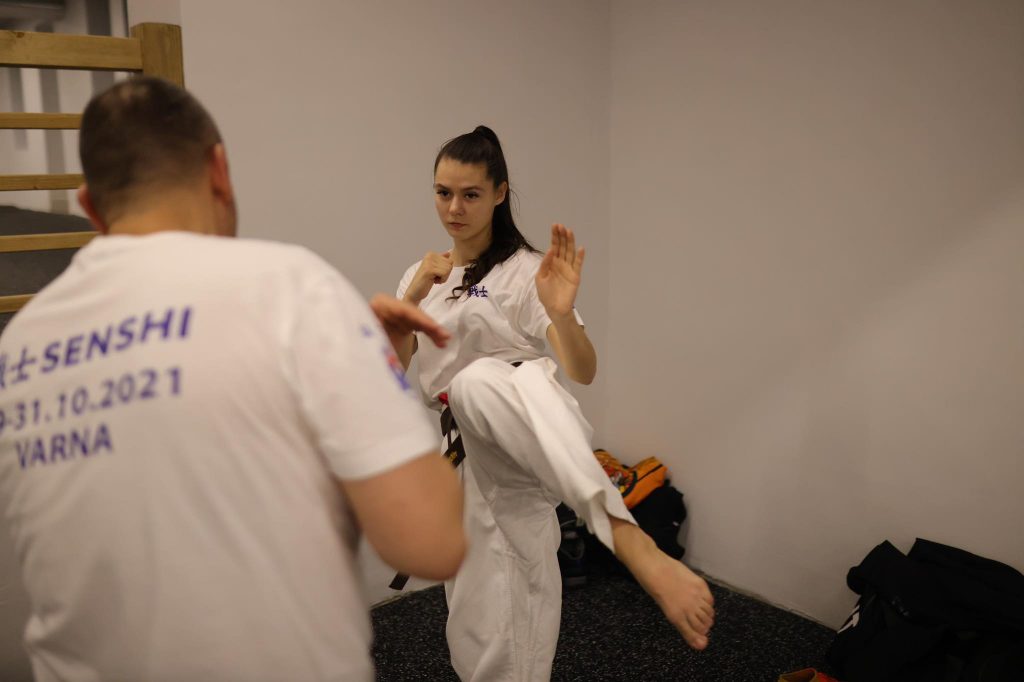 For the third and final session of the day The High-Tower Schilt engaged with the young talents in SENSHI GYM. He was supported by the general secretary of KWU Shihan Aleksandr Pichkunov and the K-1 MAX and SUPERKOMBAT champion Albert Kraus. Schilt shared more methods of teaching and training, while Kraus introduces some concepts for lightweight fighters to be more dynamic and successful against bigger people.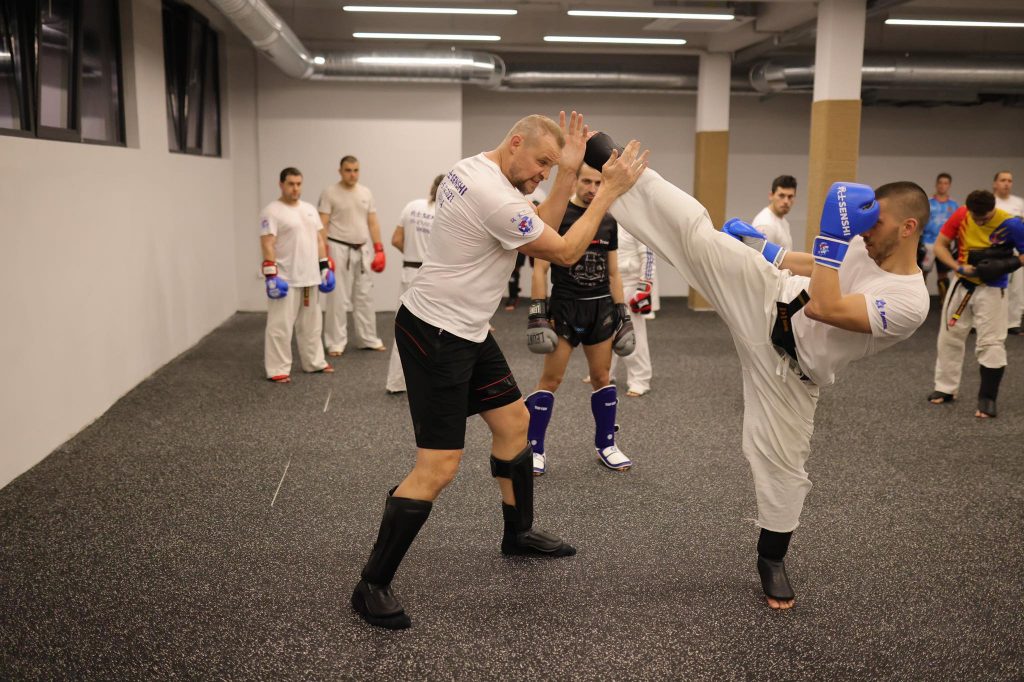 In "Vladislav" sports hall at the same time the Dutch KO artists from the 90`s Hoost and Aerts paired the fighters and warmed them up with high intensity interval drills. After the drills, they "mingled" the groups and let them have fun and spar for 30 minutes, which was thoroughly enjoyed by each and everyone.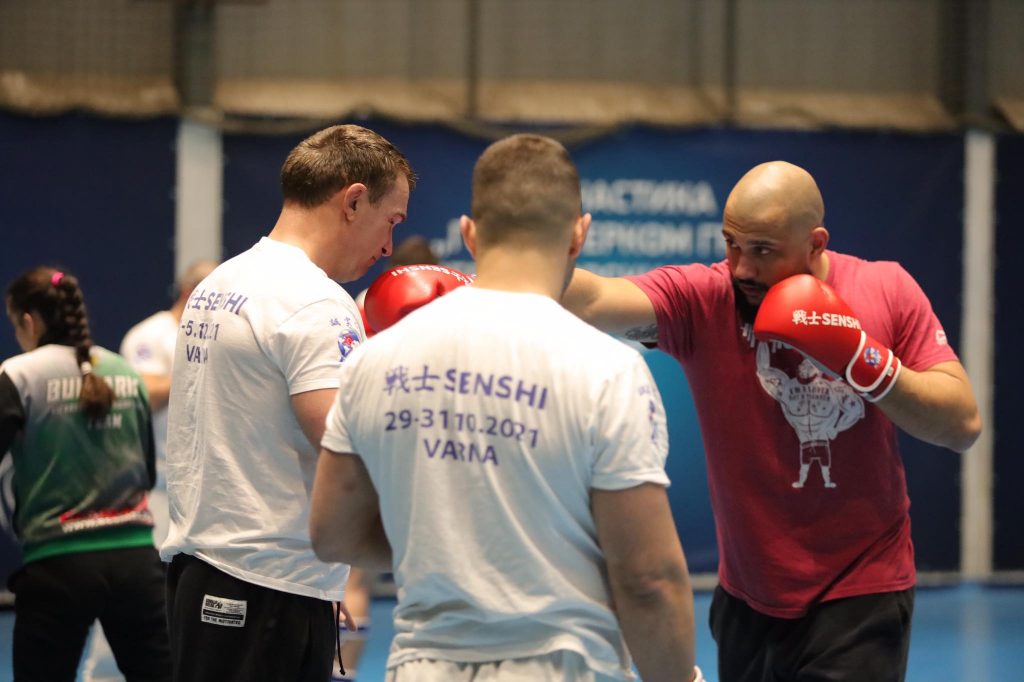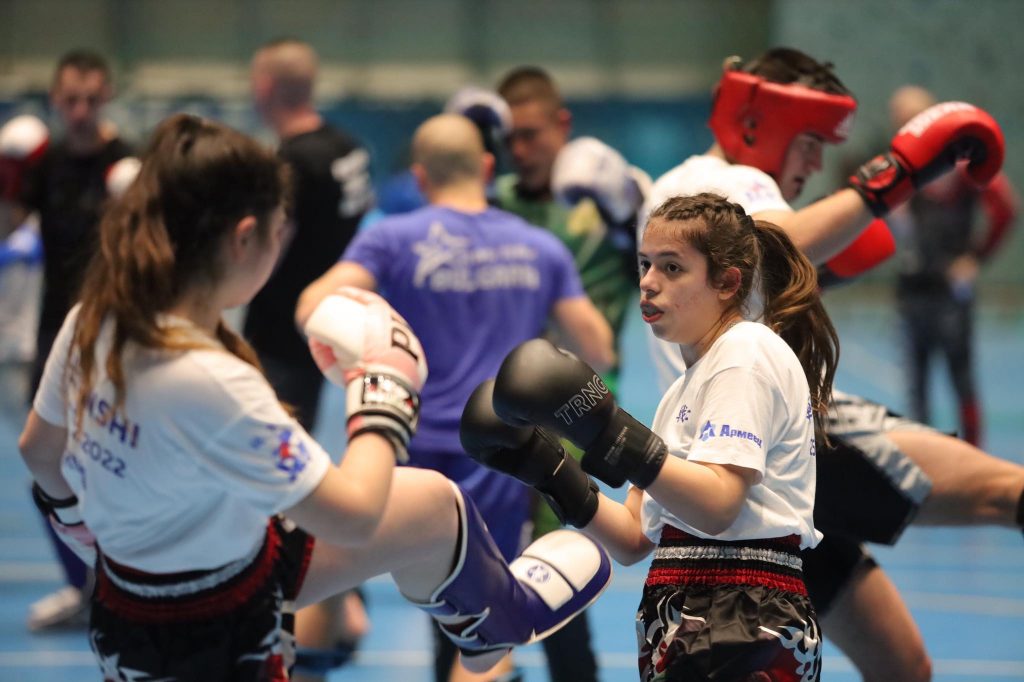 The KWU International Professional League camp continues on Saturday and Sunday with more hard training sessions.