After announcing yesterday that the "giants" Ahmed Krnjic and Radovan Kulla will compete in a heavyweight bout at SENSHI 10, now is the time to announce another clash between heavy hitters.
Serbia's Nikola Filipovic and Ukraine's Danilo Voievodkin are the eighth pair of classy international fighters who will compete on December 4th in Varna on the SENSHI 10 fight card.
The fight night will be open for crowd, but "green" certificates will be required. The tickets are priced from 10 and 20 BGN and could be bought at Eventim.bg.
The two will fight in the heavyweight category over 95 kg according to the rules of KWU Full Contact.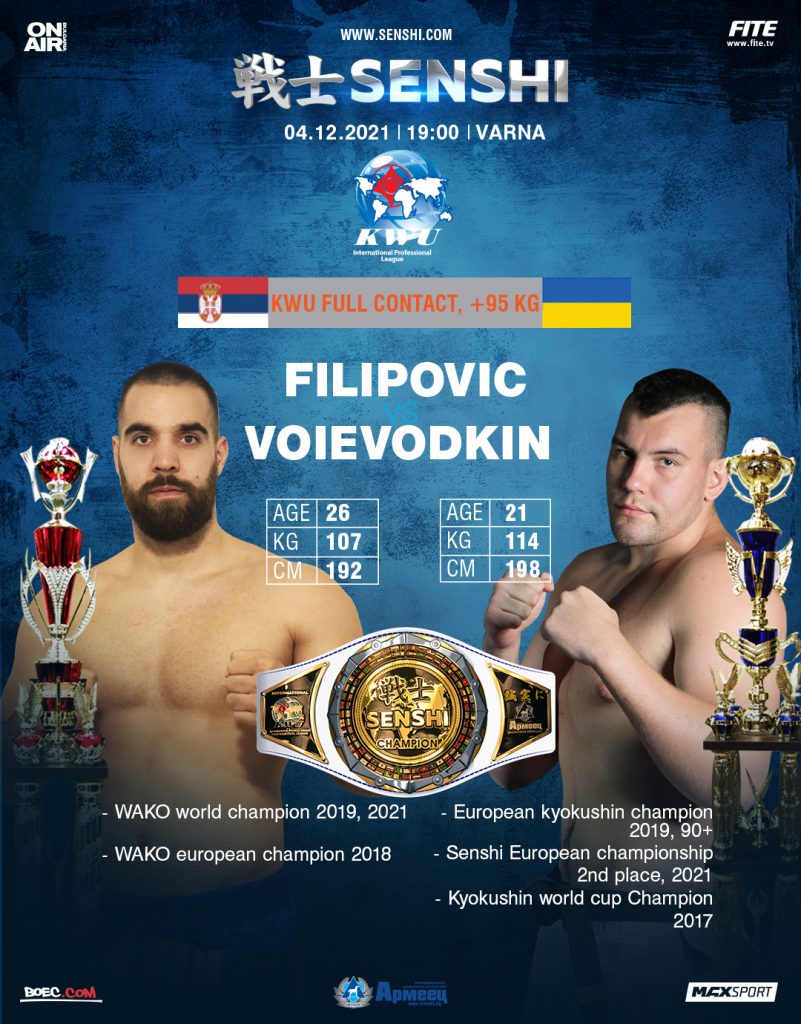 Nikola Filipovic, a 26-year-old Serb, has one European and two world  WAKO titles, which he has won in three years.  He represents "Topic Team".
Danilo Voevodkin is six centimeters taller (198) and seven kilograms heavier (114) than Filipovic. The Ukrainian is world champion in Kyokushin (2017), and two years later he became an European champion in this brutal martial art.
This year he also reached the final of the first SENSHI European Open Championship, where he lost to Belarus' David Atsman.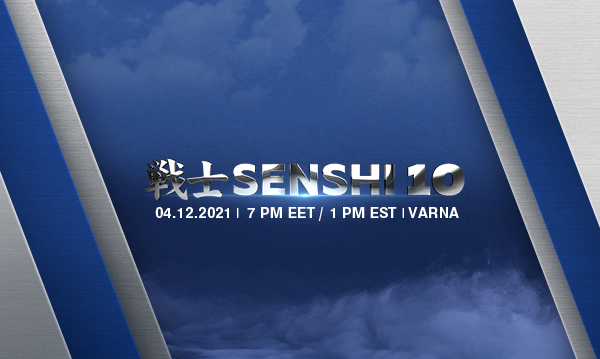 The fight show will be broadcast live by the US platform FITE and online at Senshi.com, Boec.bg, Boec.com, Kwunion.com and Kyokushinkarate.news.
Expect more information about the fight night soon! Follow our website and the social media profiles of SENSHI.
SENSHI 10 is organised with the cooperation of the KWU International Professional League, Armeec Insurance Group, Max Sport, Bulgaria Air, M-Car Group.
Media partners of the event are Boec.BG and Boec.COM, Bulgarian national TV Bulgaria ON AIR, US online platform for combat sports FITE, Gol.bg, Topsport.bg, Kwunion.com, Russian Union Of Martial Arts, Kyokushin Кarate News and Fighto.News.