The international tournament "Lüneburger CUP 2022" was held in the German city of Lüneburg for the 18th time. Sambists from Germany, Lithuania, the Netherlands, Romania, Tajikistan, Ukraine and Uzbekistan took part in the tournament.
According to the organizers, the total number of participants was 215 athletes, and the hosts of the competition were represented by sambists from 18 clubs in Germany.
The guest of honor of the tournament was the legendary Aron Bogolyubov — Soviet sambist and judoka, Honored Master of Sports of the USSR. Bronze medalist of the 1964 Olympic Games in Tokyo, two-time European champion in the individual championship, European champion in the team championship, three-time champion of the USSR. Referee of the All-Union category.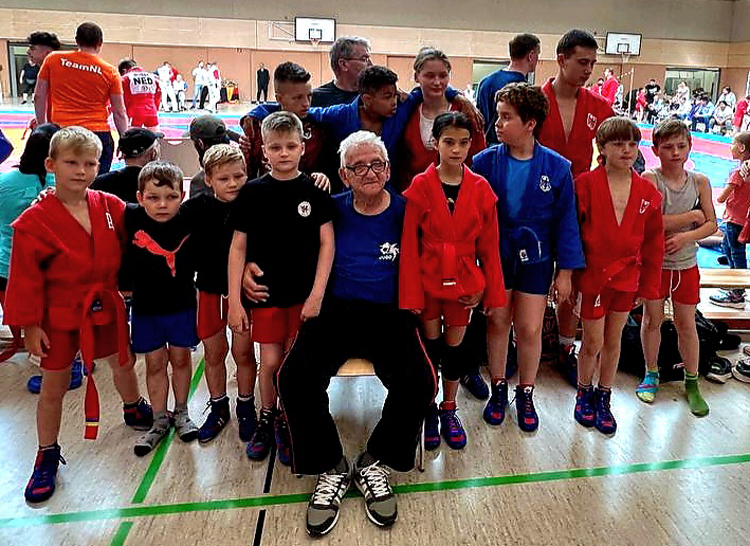 "Hot fights, joy of victory and tears of defeat – all this distinguishes competitions among children, and we saw all this at the tournament. Many thanks to the organizers of the "Lüneburger CUP 2022″ and especially to the main ideological inspirer of the tournament Oleg Derkach," said one of the coaches Andrey Herzen.
Team standings of the "Lüneburger CUP 2022":
1. SAMBO COMBAT COBRA BERLIN BRANDENBURG
2. BKSV von 1959 e.V Hamburg
3. SAMBO COMBAT GRYPHON Berlin