The President of the New Zealand SAMBO Federation Sergey Permitin spoke about his impressions of the first participation of his national team athletes in the Asian SAMBO Championships.
He shared the secrets of promoting SAMBO in his country and his opinion on the steps that need to be taken to increase the popularity of SAMBO at the international level in an interview for the FIAS website.

Sergey, how do you assess the performances of New Zealand athletes? Can I congratulate you on your success?
– You can. Geographically, New Zealand is far from the centers of major international competitions, in fact, next to Antarctica, so the very fact of participating in competitions of this level is already luck, but the bronze medal won by our athlete Ana Moceyawa is a success.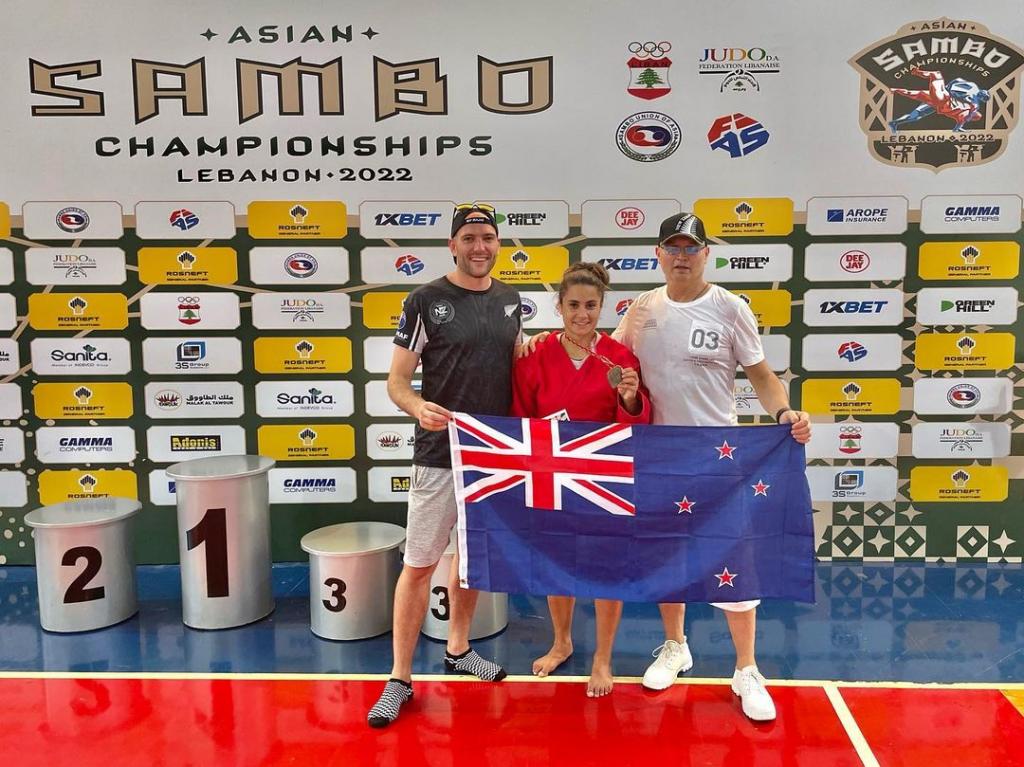 What are your impressions of the competitions in Lebanon?
– People are very hospitable, the country is very kind and open. We have already received an invitation to take part in the preparatory camps before the World Championships. Colleagues invite us to visit Uzbekistan, Kazakhstan, Kyrgyzstan. It is very pleasant and even touching.
FIAS President Vasily Shestakov often says: "SAMBO is one big family. On the mat we are rivals, behind the mat we are friends." Have you already managed to feel it?
– It really is. Of course, I would like to have a little more time to calmly talk outside the competition about life, family, establish closer contact with colleagues. But I fully felt that SAMBO is a big family, and so did my guys.
The Federation of New Zealand became a part of the Sambo Union of Asia. How do you think this decision will affect the development of SAMBO in your country?
– The main thing is that we got the opportunity to participate in international competitions, to fully communicate with our colleagues. Now we have joined Asia, but in the future we see growth prospects, we plan to hold competitions at the level of the Pacific region. It can be an open tournament with the invitation of sambists from all continents. Competitions of such a high level are an excellent platform for making a statement about yourself in the media, for popularizing SAMBO.
Who are your students: people from other sports or newcomers who have made a conscious choice in favor of SAMBO?
– Currently, these are mostly people from other sports who have decided to try themselves in SAMBO. Athletes from different clubs come to us – judo, grappling, jiu-jitsu, mixed martial arts. Now SAMBO is beginning to be actively interested, including thanks to the active work of FIAS in social networks. The guys especially like Combat SAMBO, which combines the fight with shock equipment. Another attractive factor for athletes is the opportunity to take part in international SAMBO competitions. I note that we do not put pressure on them, do not force them to make a choice between one or another martial art, which is also our advantage.
Find the full interview HERE.