Ahmed Krnjic (Bosnia and Herzegovina) defeated Uku Jurjendal (Estonia) by split split after an additional round of SENSHI 11.
The two giants secured the spectacle of the "Congressna" Hall in Varna with their clash under the rules of KWU Full Contact in the heavyweight category 95+ kg.
Jurjendal started very enthusiastically and showed a successful spinning kick technique. Krnjic was betting on low kicks, and on his third attempt he was intercepted by his opponent. The Estonian was swinging very dangerously and was looking for a knockout from the very beginning. In the middle of the round, he knocked Krnjic down with a hook. The Bosnian tried bravely to continue, but was severely shaken. Jurjendal rushed with all his might to end the battle, but was never given a chance. As if out of nowhere, Krnjic placed a spinning back fist that echoed in the hall. Now the Estonian was swaying on the ropes. Super spectacle!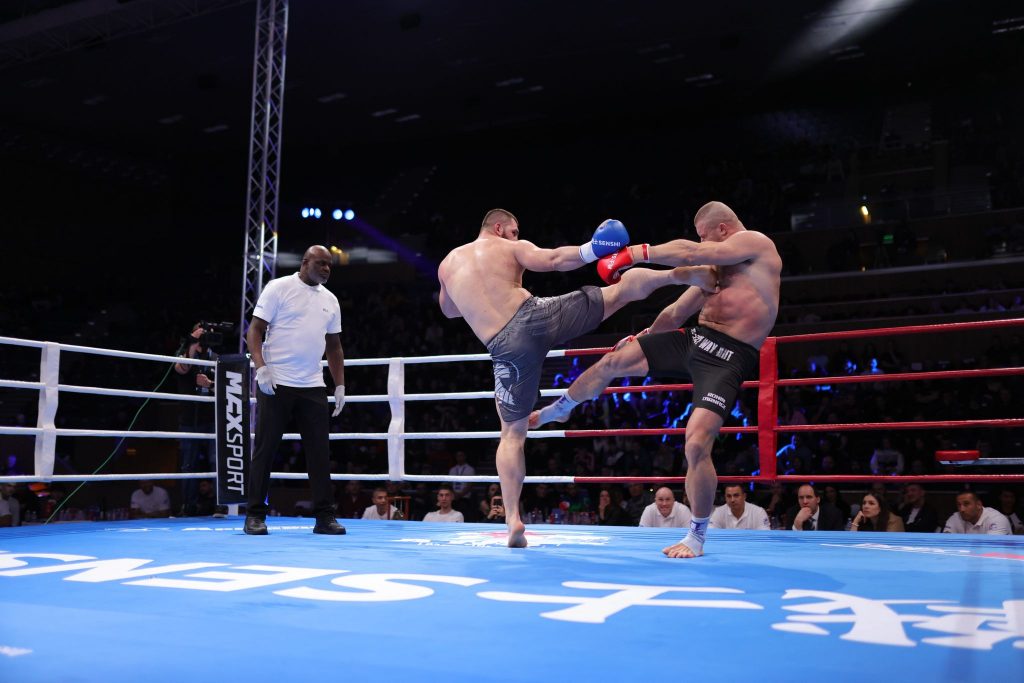 Krnjic had fully recovered the beginning of the second round. The Bosnian placed a good left-right combination and received a body kick in return. In the middle of the round, Ahmed placed a good high kick with his left foot and deserved the applause in the hall.
The third part of the match started with a combination of left and right by Krnjic. This time he diversified with a low kick. A new low kick followed with his left foot, this time much more powerful. Jurjendal dropped three heavy bombs a minute before the end of the match and shook his opponent again. The Estonian had saved strength for one last combination, which, however, failed to finish Krnjic.
After three rounds, the judges gave another one. The fighters had exhausted much of their strength. This was evident in the fourth part, in which almost all the shots missed. Jurjendal still managed to make a good hook with his left hand – Krnjic was shaken. In the end, after a split judge's decision, Ahmed Krnjic congratulated himself on his success.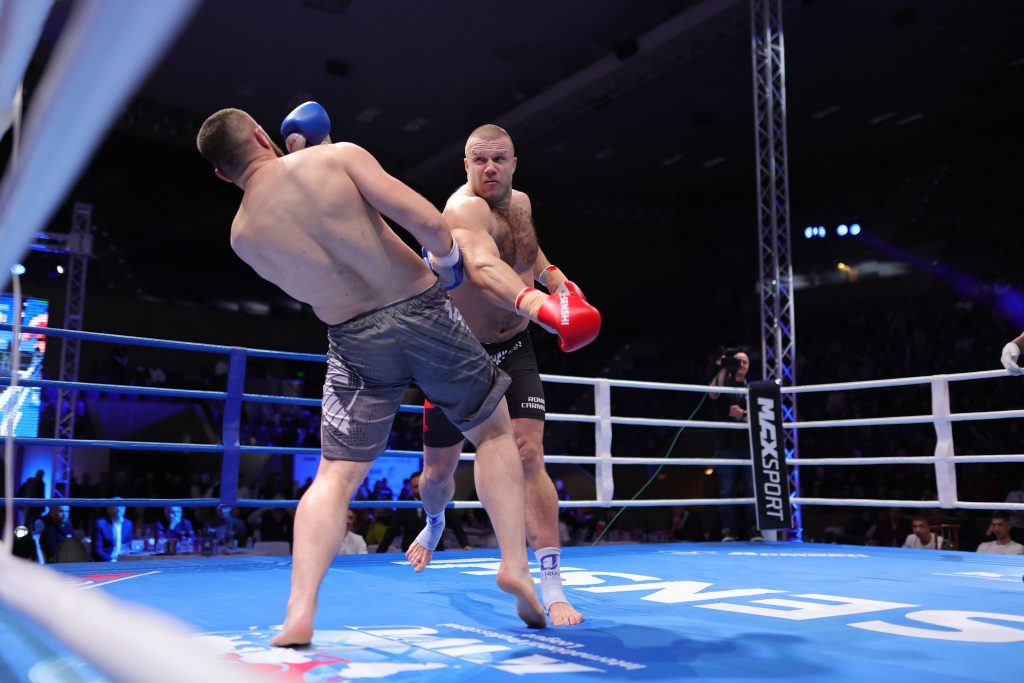 Photos: Studio "Lesemann"
SENSHI 11 is organized with the cooperation of the KWU International Professional League, Armeec Insurance Group, Max Sport, Bulgaria Air, M-Car Group.
Media partners of the event are Boec.BG and Boec.COM, Bulgarian national TV Bulgaria ON AIR, US online platform for combat sports FITE, Gol.bg, Topsport.bg, Kwunion.com, Russian Union Of Martial Arts, Kyokushin Кarate News and Fighto.News.