Bulgarian professional kickboxer Atanas Bozhilov will fight a Romanian in the eleventh edition of the SENSHI fight nights.
The opponent of the Burgas "Fight Factory" star is Cezar-Matei Buzdugan. The pair will cross gloves on February 26 in the Varna "Congress Hall".
SENSHI 11 will be open to the public, and tickets are already on sale in the  Eventim.bg network .
The battle will be held according to the rules of KWU Full Contact in the category up to 75 kg.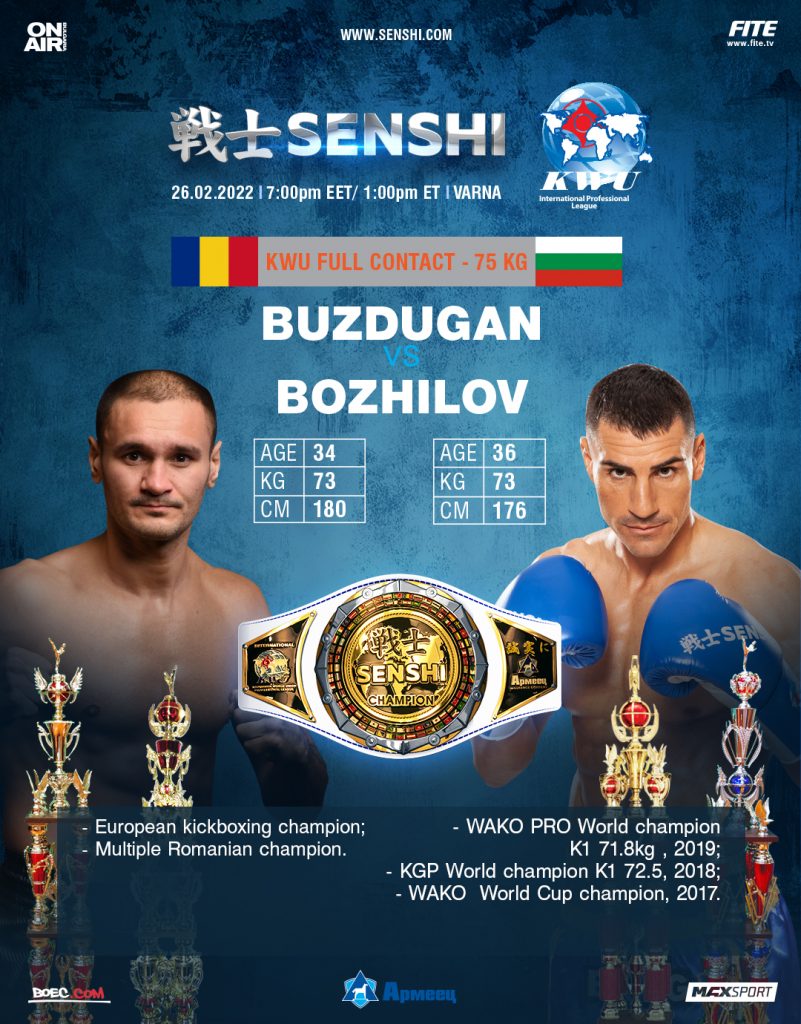 Cezar-Matei Buzdugan, a.k.a The Iron Mace is 34 years old from Romania.
His debut on SENSHI will be against one of the most titled Bulgarian fighters and multiple SENSHI Champion Atanas Bozhilov. Buzdugan, however, has an impressive record.
He is an European champion and a multiple national champion of Romania in Kickboxing.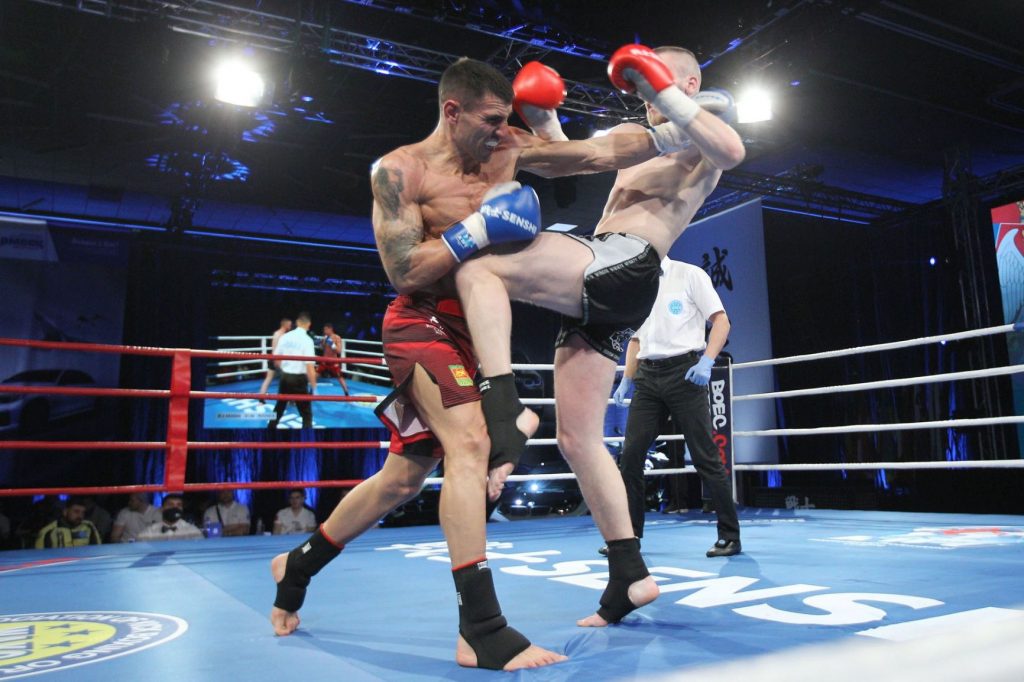 Atanas Bozhilov is one of the most renowned Bulgarian kickboxers. He is the holder of the WAKO PRO World champion's belt in K-1 for category 71.8kg.
He is a KGP K-1 World champion K-1 and WAKO World cup champion in 2017. He has 8 wins from the arena of SENSHI. He is a silver medalist from the WAKO low kick European and World kickboxing championship
He has 26 wins and only 2 losses in his professional career, which is a testament to his mastery in the ring.
The combat show SENSHI 11 will be broadcast live on the national television Bulgaria ON AIR, MAX Sport 1, on the American television FITE, as well as online on Senshi.com, Boec.BG, Boec.com, Kwunion.com and Kyokushin Karate News.
SENSHI 11 is organized with the cooperation of the KWU International Professional League, Armeec Insurance Group, Max Sport, Bulgaria Air, M-Car Group.
Media partners of the event are Boec.BG and Boec.COM, Bulgarian national TV Bulgaria ON AIR, US online platform for combat sports FITE, Gol.bg, Topsport.bg, Kwunion.com, Russian Union Of Martial Arts, Kyokushin Кarate News and Fighto.News.