The 2021 World Judo Tour calendar is like a gastronomic menu in a three-star restaurant.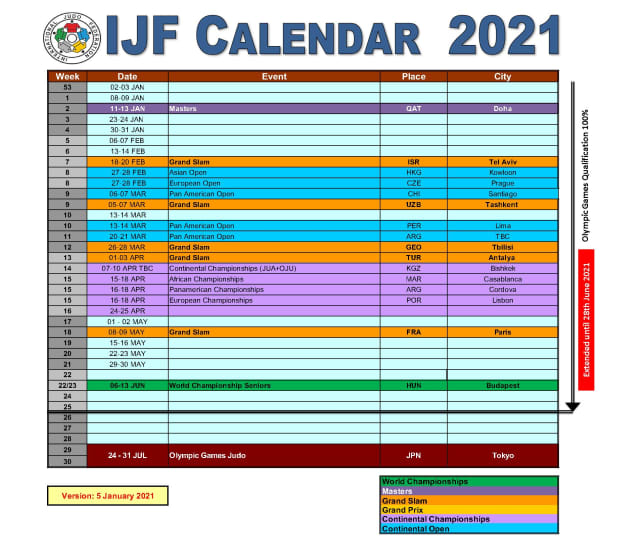 From 11th to 13th January, Doha will organise the Masters. There will be many points at stake from the beginning of the season, inviting the presence of the best judoka on the planet.
In February, from the 18th to the 20th, Tel Aviv takes a qualitative leap. It will no longer be a Grand Prix but a Grand Slam and that means 1000 points for the winner of each category.
The month of March and the beginning of April will be really special with three stops in a row, in two great capitals.
From 5th to 7th March, Tashkent will become a Grand Slam and Uzbekistan has a strong team, trained by Ilias Iliadis.
From 26th to 28th March, Tbilisi will open the doors of its Grand Slam, with its prodigious team awaiting the arrival of customers.
With no time to digest, between 1st and 3rd April, Turkey will present its guests with an exquisite Grand Slam.
On 8th and 9th May the Paris Grand Slam will take place; probably the most competitive tournament and undoubtedly the most intense on the calendar, with it taking place over two spectacular days. Also, Paris in May is always more pleasant than in February!
On 6th of June in  Budapest will host the grand banquet of the World Championships until the 13th of the month.