The first of its kind Open European Championship under the rules of the KWU International Professional League will be hosted in Bulgaria.
The event will take place during the upcoming 15th KWU International Summer Camp, which will take place this summer in Kamchia, organized by Bulgarian Karate Kyokushin Federation (BKKF).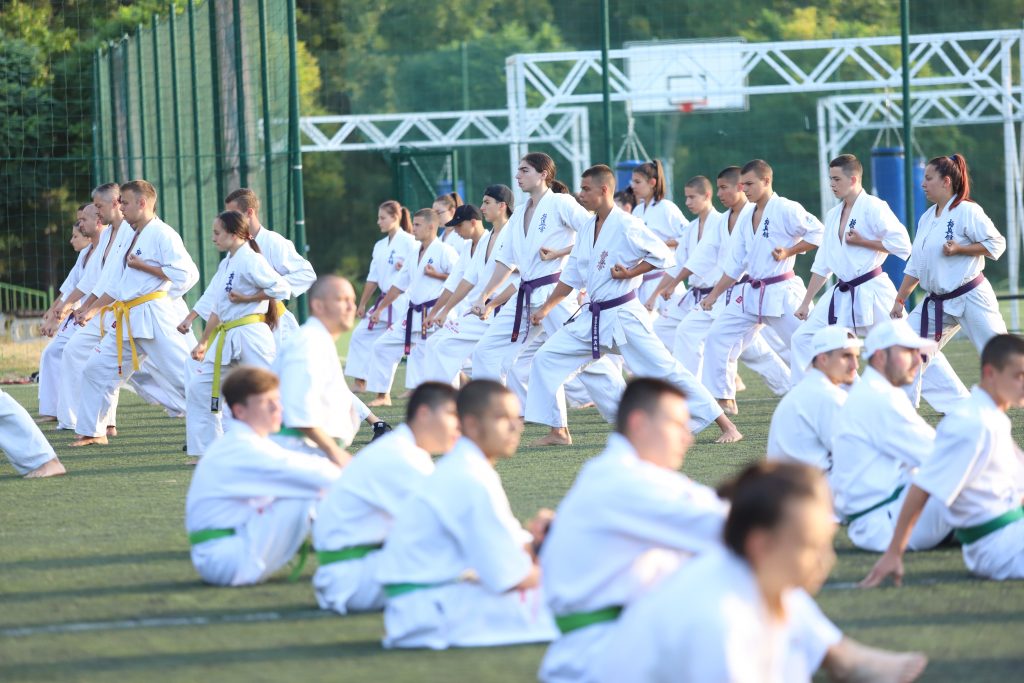 The championship will take place from July 8th to 10th.
The event was originally scheduled for December last year, but was postponed due to the coronavirus pandemic and the then epidemiological situation in the country.
The interest in the event was quite high, as in less than a month, 113 fighters from a total of 26 countries requested participation.
Competitors will be divided into six categories: -70, -75, -80, -85, -90, +90. Each category will include eight fighters. Candidates not meeting the requirements will not be allowed to compete.
Preliminary battles and semifinals will be held with protective equipment – helmet, elbow pads, leg protectors.
In the final, the fighters will use only gloves. The matches are played in the ring.
There will be a cash prize for all participants as follows:
First battle (qualification) 1000 euros for victory – 500 euros for loss;
The second battle (semifinal) 1500 euros for victory – 1000 euros for loss;
Third battle (final) 2000 euros for victory – 1000 euros for loss.
The organizers take plane tickets per athlete and coach, transfers to the hotel, accommodation and meals during the camp.
The deadline for submitting applications for participation is 31.05.2021.
Please send application forms for participation in the European Amateur Championship by rules of the KWU Professional League – SENSHI to the Organizing Committee by email – senshi_bulgaria@abv.bg
Contact details:
+359 88 9907857 Aleksandra Marinova – English language
+359 88 4996666 Viliana Bozhilova – Russian language
+359 89 7964368 Nikolay Atanasov – KWU Professional league – Senshi – English language
All application forms can be found in the attached documents:
– Provision of KWU Summer Camp 2021 EN
– Regulations for the XV International Summer School Kamchia RU
Please read careful all the requirements for participants in the camp and the European Championship from the rules of the KWU International Professional League. Please observe the RULES for maintaining discipline and ensuring security during the International Summer Camp KWU from 04.07.2021 to 11.07.2021 Kamchia.