The Russian SAMBO Championship among the hearing impaired was held on April 23-25 ​​in Zelenograd, reports sambo.sport.
The tournament, which took place for the 7th time, was attended by 52 athletes from 16 regions of the country.
"The competition was held at a high organizational level thanks to the help in its holding of brothers Vladimir and Viktor Nevzorov, famous athletes who were previously members of the USSR national sambo team", said Vasily Emelyanov, a member of the FIAS Commission for Athletes with Disabilities.
"The high status of the tournament was also confirmed by the presence at the championship of the President of the All-Russian Sports Federation of Sports for the Deaf Valery Rukhledev, who is the 1971 SAMBO champion of the USSR."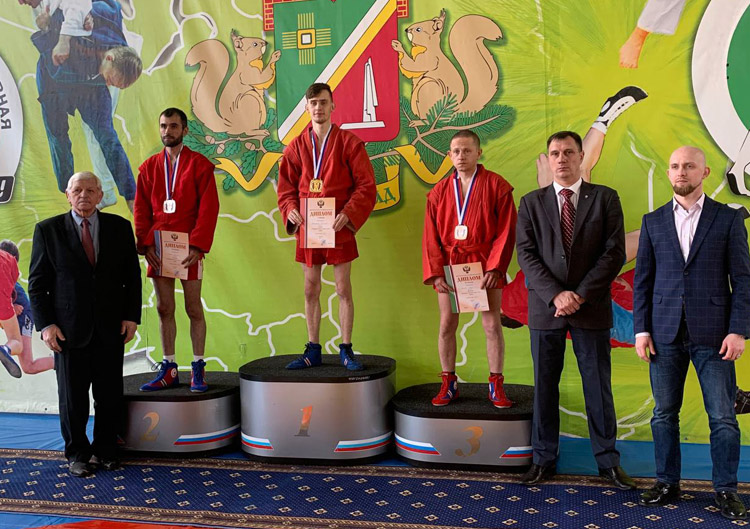 In the overall team classification, according to the results of the competition, the team of the Republic of Dagestan took the first place, the sambists of the Chelyabinsk region took the second place, the representatives of Moscow took the third place.
Results of the Russian SAMBO Championship among the hearing impaired (sport of the deaf) 2021
52 kg
1. SHAPETKO Kirill
2. ILYIN Ruslan
3. BUCHNEV Ivan
57 kg
1. SAVIN Alexey
2. PLYASKIN Constantine
3. MONYATOVSKY Dmitry
3. DODIKHUDOEV Mirzojon
62 kg
1. BELOBORODOV Dmitry
2. MOISEEV Dmitry
68 kg
1. KRIKUNOV Sergey
2. DAITIEV Ruslan
3. BARYSHNIKOV Alexander
3. SHUGAEV Ali
74 kg
1. ASKEROV Ruslan
2. ZIYAKOV Mars
3. YAGUBKIN Nikita
3. IVANOV Fedor
82 kg
1. BEDANOKOV Zaur
2. BELETSKY Daniel
3. UTYUSHEV Evgeniy
3. ALISKEROV Magomed
90 Kg
1. KURBANOV Abdulgasan
2. KUZNETSOV Ilya
3. SYUZEV Anton
3. CHERNYSHEV Maxim
100 Kg
1. LUKMANOV Rustam
+100 kg
1. MURTAZALIEV Kurban
2. IVANOV Anatoly
3. NOVIKOV Mikhail
3. FOMICHEV Vladimir