Ukrainian sambist Vladislav Rudnev in Serbia became a three-time World Champion in Combat SAMBO. In Novi Sad, he won gold in the weight category up to 74 kg. Vladislav spoke about motivation, his path to victory and the aura of invincibility of Russian athletes in an interview with the FIAS website.
In Serbia, you managed to win the third gold in a row at the World SAMBO Championships. How do you feel about this?
– I am overwhelmed with emotions. Only my father and I know how much work we had to put into this victory. This is really my third victory in a row, but also the first achievement of this kind in the history of Combat SAMBO in Ukraine. Before that, we had only two-time World Champions in our country.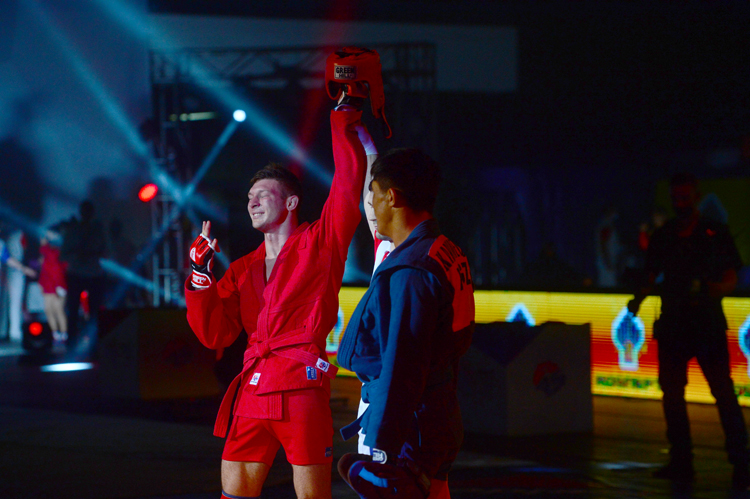 How do you manage to motivate yourself if you have already reached the highest peaks twice?
– I wanted to leave my mark on history, my last name. My coach is my father, before me, he has already raised three world champions. And, of course, there is a desire to realize oneself in mixed martial arts, for example, in the UFC or Bellator. There is still a lot to be done to become the champion of one of these organizations.
Practice shows that combat sambists in these promotions are good at everything…
– And it is true. In the future, God forbid, my performances will also add dividends to the FIAS reputation. The very fact that one more SAMBO native won the title will speak for itself.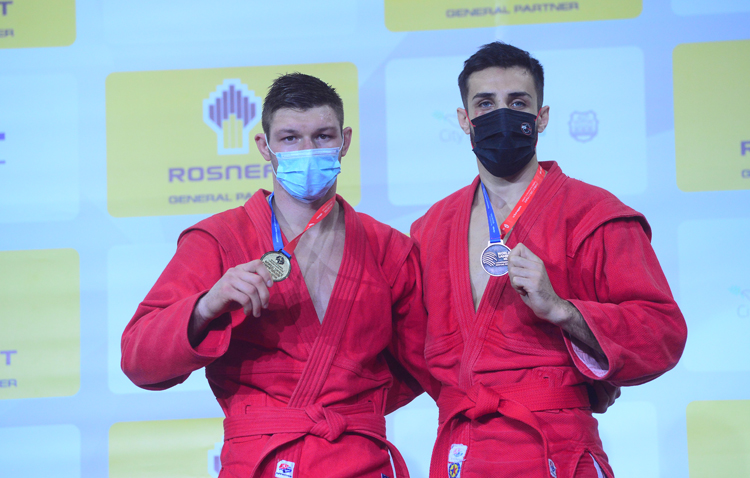 There is someone to look up to…
– Yes, and among them there are Ukrainian athletes, such masters of mixed martial arts as Yaroslav Amosov or Alexander Butenko. These people give me high motivation to move forward.
For the first time, the World SAMBO Championships were held without spectators. Has it somehow affected your mood, influenced the nerve of the fights?
– I have a mat, I have an opponent, I have a goal. With this attitude, I go out to the duel. Everything else doesn't really matter.
On the way to the final, you defeated several strong opponents…
– Yes, the first opponent was an athlete from Uzbekistan. Last year we already competed with him in the final. We have very good relations with him, he is a strong sambist and a positive person. The second was an athlete from Russia, the 2019 European champion. In the final I went to the Kyrgyz athlete Dairbek Kariaev, with whom I had already competed at my first World Championships. I won my victories by strangulation. And today I am happy, because this time I managed to pass the best ones. No one can say that I was lucky with the draw or age.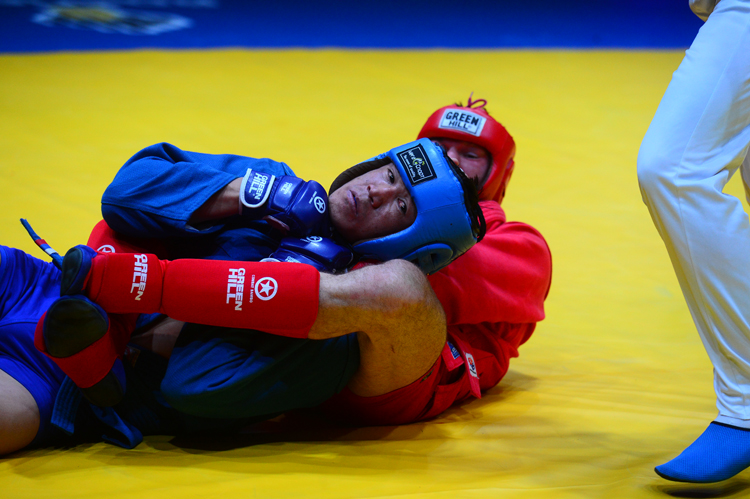 There was a feeling that in the finals you placed your stake on the stand, or rather on the work with your hands. What was your tactic?
– Each fight has its own tactics. It does not happen that you went out and then whatever happens. In the final, the tactic was to work in a standing position, on counterattacks. But the opponent didn't want to go forward either. Then my father said that it was necessary to attack, I made a pass to the legs, got 1 point and continued to work on counterattacks.
So it was some kind of tactical trick? Having opted for rack work, have you suddenly switched to wrestling?
– Yes, this is homework. The Kyrgyz athlete noticed that my level of striking technique had grown noticeably, and did not exchange punches. He was eager to catch me on a counterattack and carry out his signature throw across the thigh. There is a strong school of throws in Kyrgyzstan. But this is both an advantage and a disadvantage, because the plan for the fight can be calculated. I understood this and tried not to give Dairbek the opportunity to conduct this reception.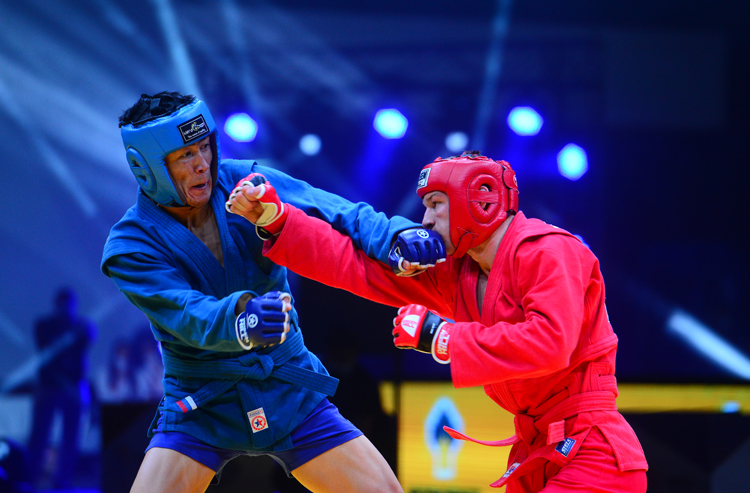 I noticed that you have a left-handed stance. Does it help with contractions?
– A very difficult question. It's so comfortable for me, I'm used to working like that. Ukrainian boxers Vasily Lomachenko, Oleksandr Usyk also work in a left-handed stance, I try to learn from them all the best. But I think that the stand is not the main thing. It all depends on the person, his technique, character, fortitude, physical fitness and other qualities.
How important is the fact that you managed to win a medal not only for yourself, but also contribute to the treasury of the national team?
– This is very important for me, because when Ukrainian athletes rise to the podium, I sing the anthem of Ukraine, I am overwhelmed with pride for the country. All coaches, athletes, the president of the federation, everyone is happy about this event. At such moments, you understand that the impossible is possible.
Source: sambo.sport