Alexander Petrov (Bulgaria) defeated Ruben Garcia (Spain) in a stunning co-main event of the twelfth edition of SENSHI which took place at resort St. Konstantin and Elena on 9-th of July.
The two amazing fighters faced each other in a KWU Full Contact bout under 85 kg. division.
Alexander took the initiative from the very start of the match with several hard punches to the body and the head. Garcia respected those and used footwork to avoid them in the following minutes. In the middle of the round as Petrov was trying to land an interesting combination, Garcia tried a spinning back kick that was not far away from the target. In the final minute of Round 1 fighters spent most of the time in the clinch.
Garcia was sent on the canvas with a trip in the beginning of Round 2. Petrov received a kick to the body and a one-two combination in return. After that the Bulgarian landed a beautiful uppercut. Garcia got away from a beautiful high kick by Alexander in the middle of the round, but he couldn`t escape from his boxing. He looked for the clinch on every occasion after a boxing exchange.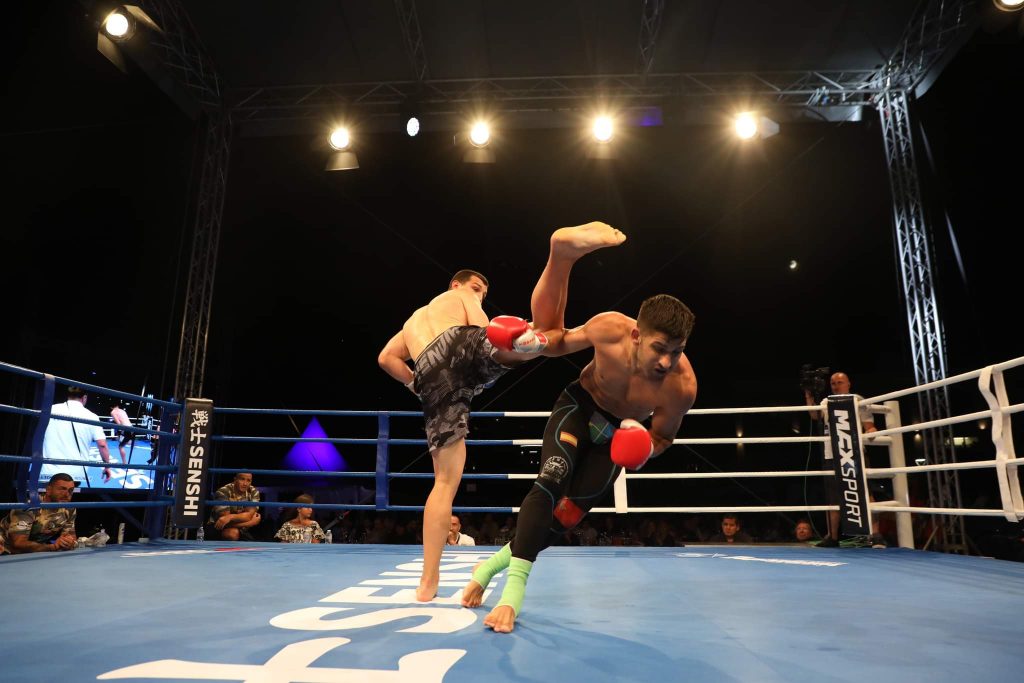 Petrov started more aggressively in the third round also and looked for the KO until the very end of the fight. His hand was raised in the end with a unanimous decision that was very well deserved. Petrov congratulated himself with a third victory in three matches in the ring of SENSHI.
SENSHI is organized with the special support of Armeec Insurance Company, MAX Sport, Bulgaria Air and M Car Group – BMW dealer.

SENSHI's media partners are Boec.BG and Boec.COM, the national television Bulgaria ON AIR, the American online martial arts television FITE, Gol.bg, Topsport.bg, the information portal Kyokushin Karate News, Fighto.News and Novinata.bg.