Former GLORY kickboxer and one of Brazil`s most prominent fighters Bruno Gazani won his debut in the ring of SENSHI. The 36-years old veteran defeated Dragomir Petrov in the main event of SENSHI 12 that took place on the beach at St. Konstantin and Elena resort.
The fight was under the KWU Full Contact rules in 70 kg. division and referee of the bout was the K-1 legend Nicholas Pettas.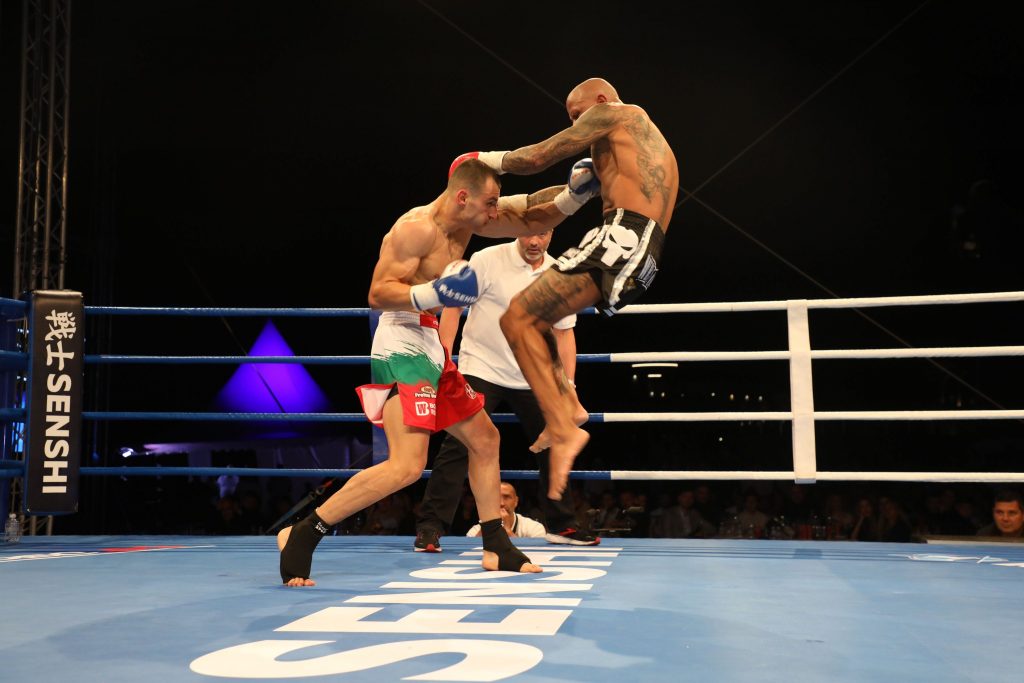 The match started with pressure from Gazani, but Petrov managed to keep his distance and defended well. A lot of calculated attacks with zero risk from both sides took place in the first few minutes. Gazani continued marching on forward, while Petrov was relying more on the counter shots moving on the periphery of the ring.
The Bulgarian took off in the second part with more confidence and landed a couple of strong low kicks. He started attacking the body with punches, while Gazani was heading for knees and side kicks. Dragomir managed to shorten the distance with classic combinations and then get out of range in time. Both fighters showed iron chin and iron will in the last minutes of the fight. Petrov pushed harded in the last minute, however, the the Brazilian touched his opponent frequently and checked his kicks just in time.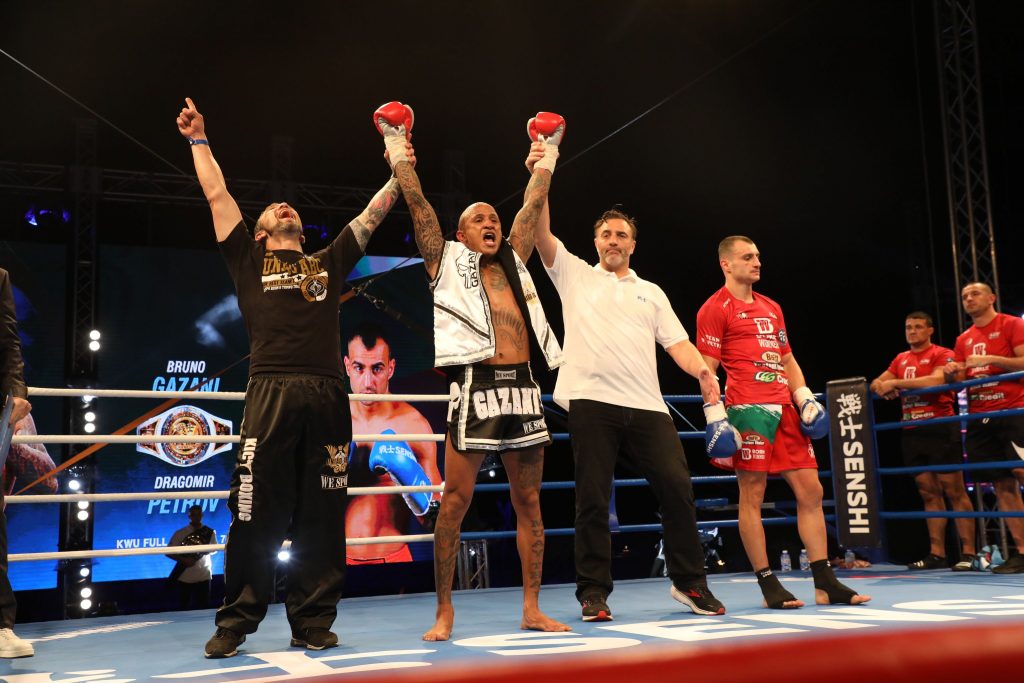 After three rounds of action the decision was unanimous in favour of Bruno Gazani.
SENSHI is organized with the special support of Armeec Insurance Company, MAX Sport, Bulgaria Air and M Car Group – BMW dealer.

SENSHI's media partners are Boec.BG and Boec.COM, the national television Bulgaria ON AIR, the American online martial arts television FITE, Gol.bg, Topsport.bg, the information portal Kyokushin Karate News, Fighto.News and Novinata.bg.