Croatian fighter Andrej Kedves with a huge upset with at the ninth edition of SENSHI. The youngster, who made his debut in the international professional fight nights in Kamchia, defeated veteran Atanas Bozhilov by a judge's decision after an additional round.
The bout was held according to the rules of KWU Full Contact in cat. up to 75 kg, and the special referee was Peter Arts.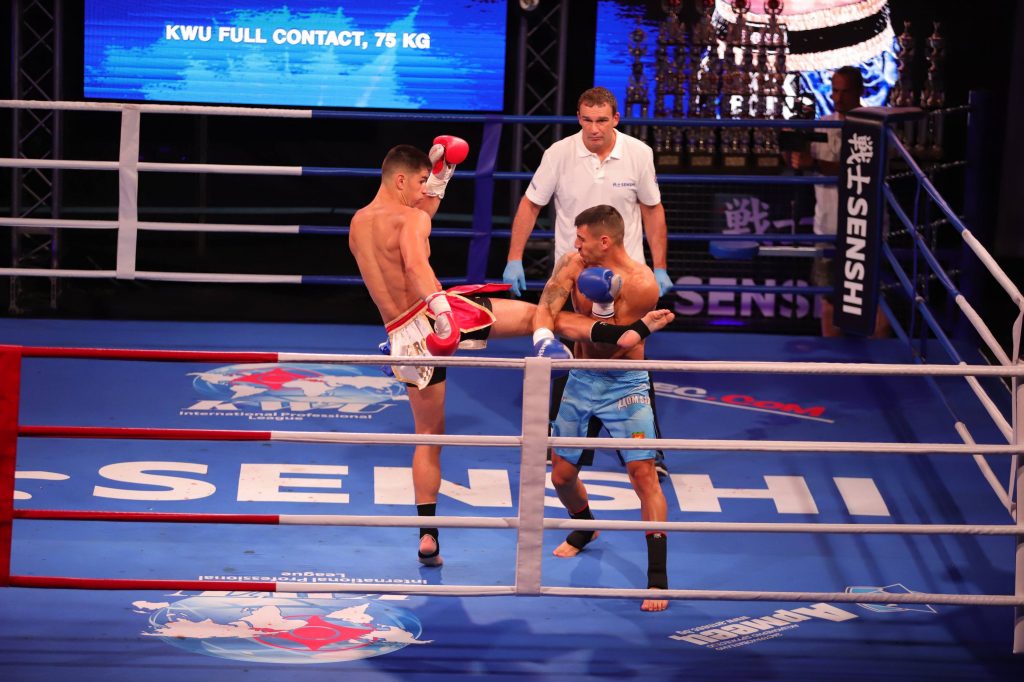 The fight began with stalking and exploration, with Nakata trying to get in and out of range of his opponent. The Croatian fighter entered strong exchanges with the far more experienced Bozhilov, who punished every mistake of the opponent with his left hook. 
Bozhilov made great use of his reverse guard and this was best seen at the beginning of the second round. However, this did not mean that Kedves was full defense mode. The Croat connected several good combinations in Bozhilov's head. At the end of the second round Bozhilov was shaken by accurate hits.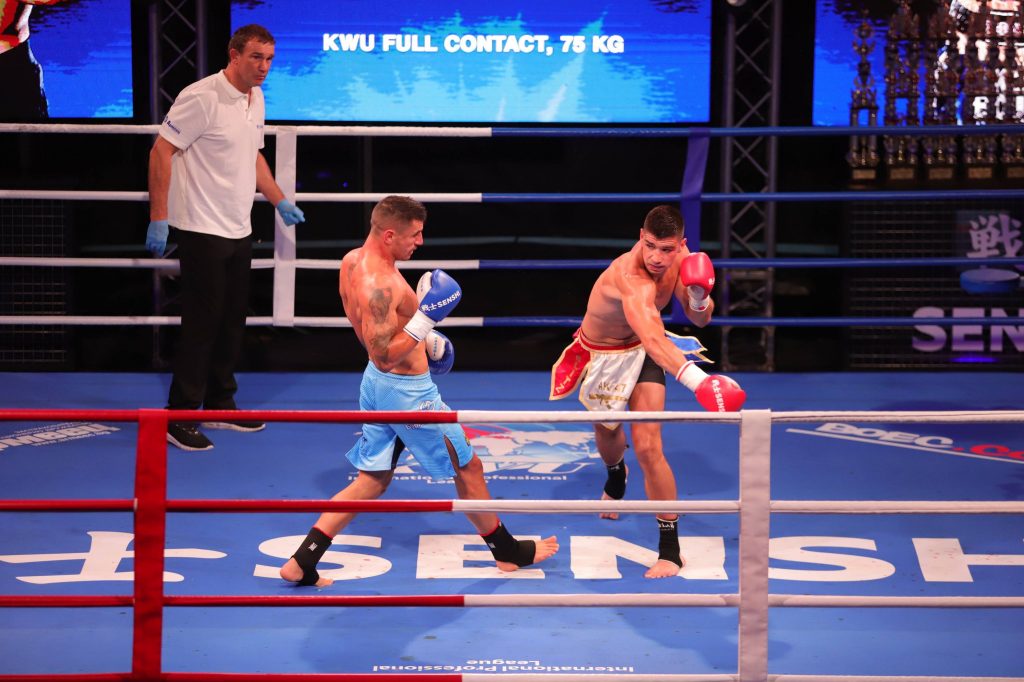 The best moment for the Bulgarian came in the middle of the third round, when Bozhilov scored a perfect left in the face of Kedves after a deflection. New explosive combinations followed, and both Kedves and Bozhilov tried to impose their style of play in every possible way, mostly through low kicks. However, this was not enough to win and the judges decided to give an additional round.
Kedves placed several good kicks in the thigh of Bozhilov, who also showed that he could play from behind. The debutant very played with a lot of emotion and his combinations often hit the target. In the end, the judges ruled in favor of Kedves, who deserved the applause with his heartfelt play.
Senshi 9 was broadcasted on Bulgaria ON AIR, MAX Sport, Boec.BG and the US online channels FITE, Boec.COM, Kwunion.com, Kyokushin Karate News and Fightо.News.
SENSHI 9 is brought to you by KWU International Professional League with chairman Shihan Ivo Kamenov, Armeec Insurance Group, MAX Sport, "Bulgaria Air" M-Car Group – BWM.
Media partners of SENSHI 9 are Boec.BG and Boec.COM, Bulgaria ON AIR, FITE, Gol.bg, Topsport.bg, Kwunion.com, Russian Union Of Martial Arts, Kyokushin Кarate News and Fighto.News.
Photos: Studio "Lesemann"