Bulgarian karate Kyokushin fighters were awarded on the first day of the the opening day of the ongoing KWU International Professional League Camp that takes place in Sofia, Bulgaria.
Shihan Ivo Kamenov, the Executive director of the League and Chairman of the National combat sports association in Bulgaria, awarded a higher degree and certificates to popular Bulgarian black belts.
Here are those who raised their rank:
2 dan
– Andrey Andreev, Gabriela Mircheva, Kristian Doychev, Georgi Doychev, Mladen Kishev, Ivaylo Varbanov and Nikola Nikolov.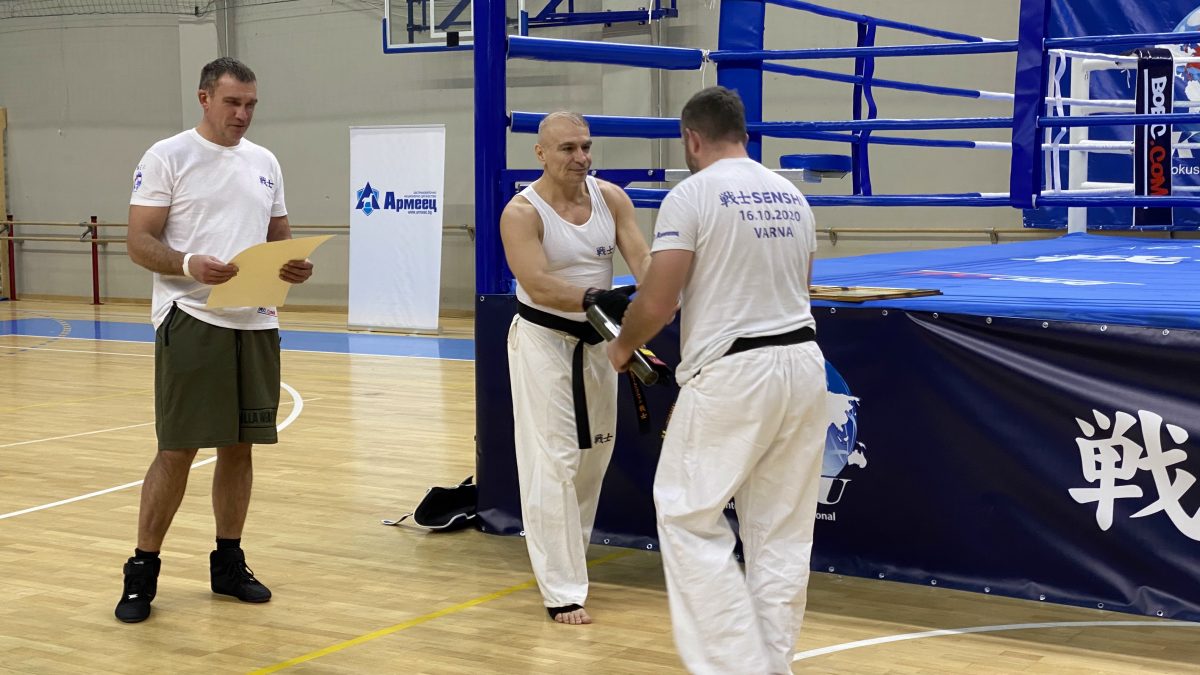 3 dan
– Evtim Aramov, Nikolai Atanasov, Samir Mutishev and Stanislav Dimitrov.
Valeria Lozanova is now 1st dan and Nikola Kirov – 2nd dan, but the two were not present due to valid reasons. Deyan Bratkov received a certificate for KWU International Professional League instructor.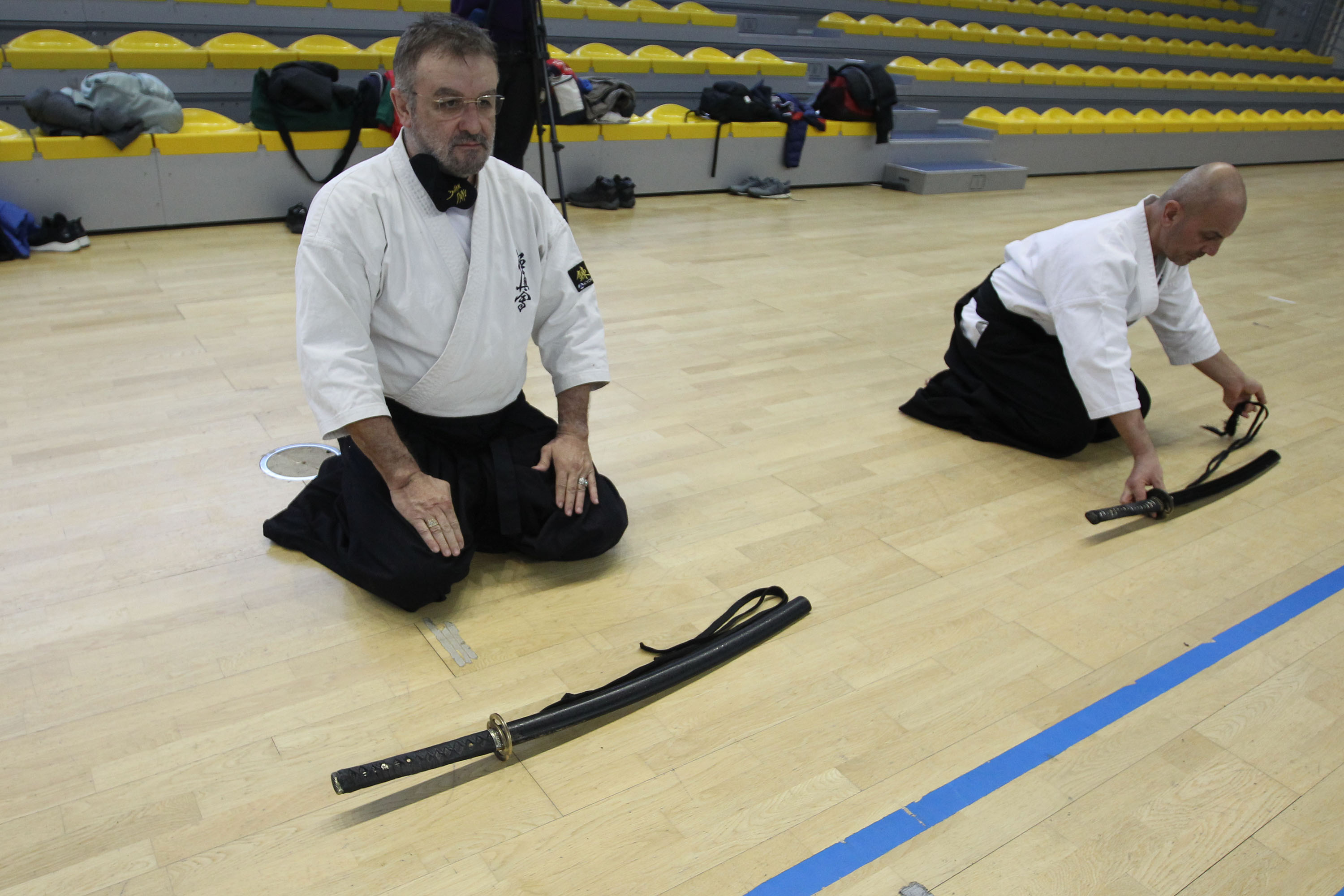 The main role in the ceremony was taken by the first gold medalist of the European Kyokushin Championship for Bulgaria – Shihan Asen Asenov and the leader of the master class – Peter Arts.
Prior to that, the traditional Iaido training took place.
The hall was too small for all the fighters and they had to be divided into two groups for the session with swords. 
During it, they received special guidance from Shihan Kamenov and Shihan Asenov, and Sensei Zahari Damyanov sweated the line with a memorable warm-up.