The training camp of the KWU International Professional League started with a lot of energy and dedication.
More than 200 fighters from 12 countries showed enthusiasm for developing new skills in the first training session of the, which was held under the guidance of K-1 heavyweight legends Peter Aerts and Semmy Schilt, and the general secretary of KWU Shihan Alexandr Pichkunov.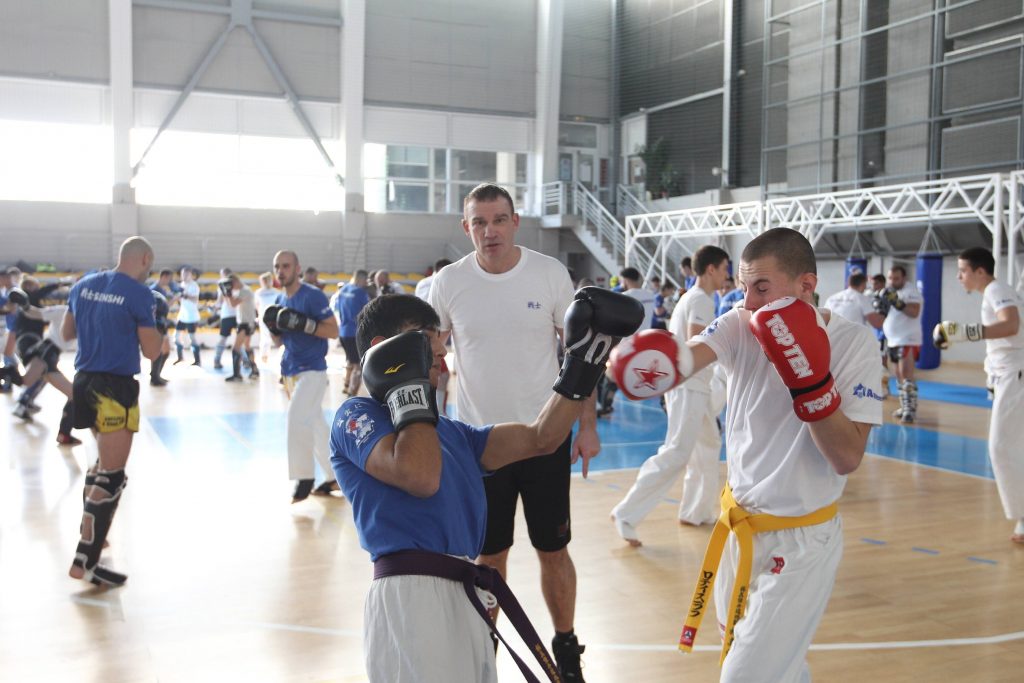 At the beginning, the athletes were divided into two groups.
The "Dutch lumberjack" set about passing on his knowledge to one of them and the knockout master Semmy Schilt engaged the other.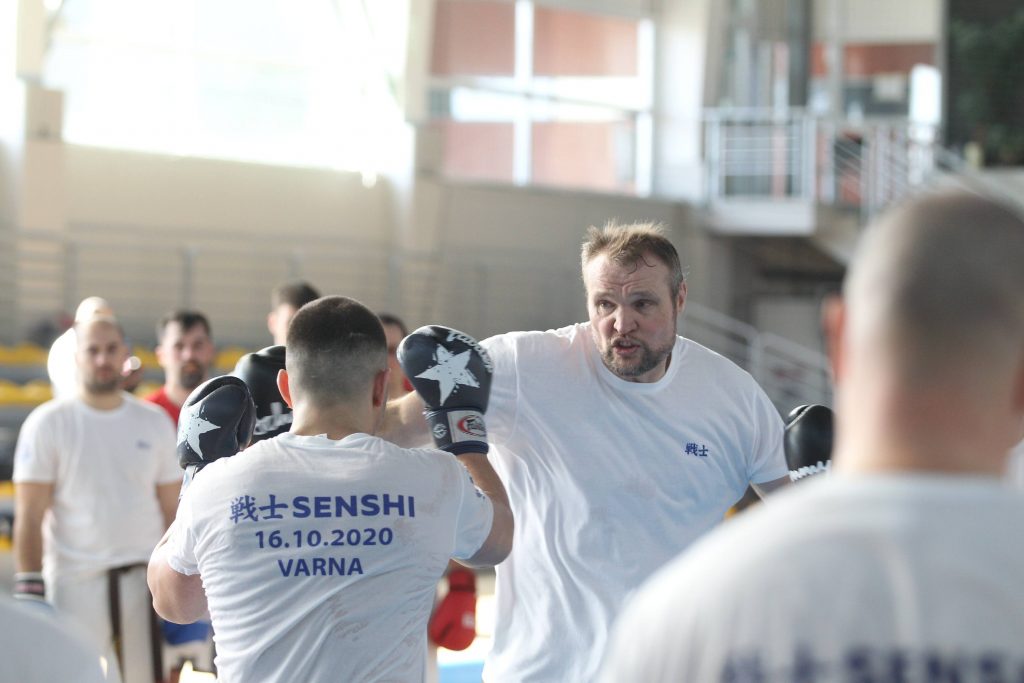 After a quick and intense warm-up, the real action was started. In his traditional style, Peter Aerts emphasized more the importance of strong and accurate blows to the head and breaking the opponent's base through powerful kicks in the legs.
Schillt paid attention to proper leg movement and keeping a safe distance when attacking.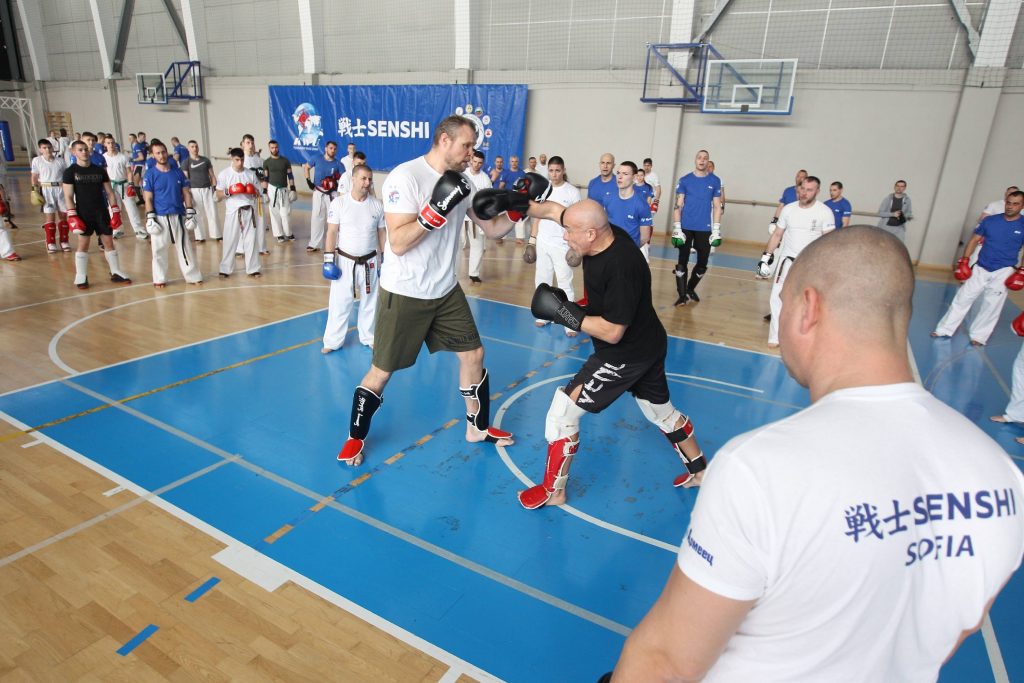 The camp included not only proven fighters in Bulgaria and on the international stage, but also boys and girls who are making their first steps in the sport.
The instructors of the camp paid individual attention to the young athletes and made an effort to correct their mistakes.
Today, the fighters will do two more training sessions – one in the afternoon and one in the evening. This will be the first camp to host three classes a day.
KWU's international camp lasts until Sunday (28.02).